Print on demand is becoming an increasingly popular way for novice dropshippers to begin their eCommerce journey. As POD allows for incredible customizability levels, more and more people are choosing the model as the foundation for their online stores. However, there are so many providers of POD goods out there, so where should you start?
This article will compare the features of Contrado and Printify's POD services, providing a simple breakdown of what you need to know to choose the right supplier for you. So please sit back, grab a coffee, and let's dive in!
Range Of Products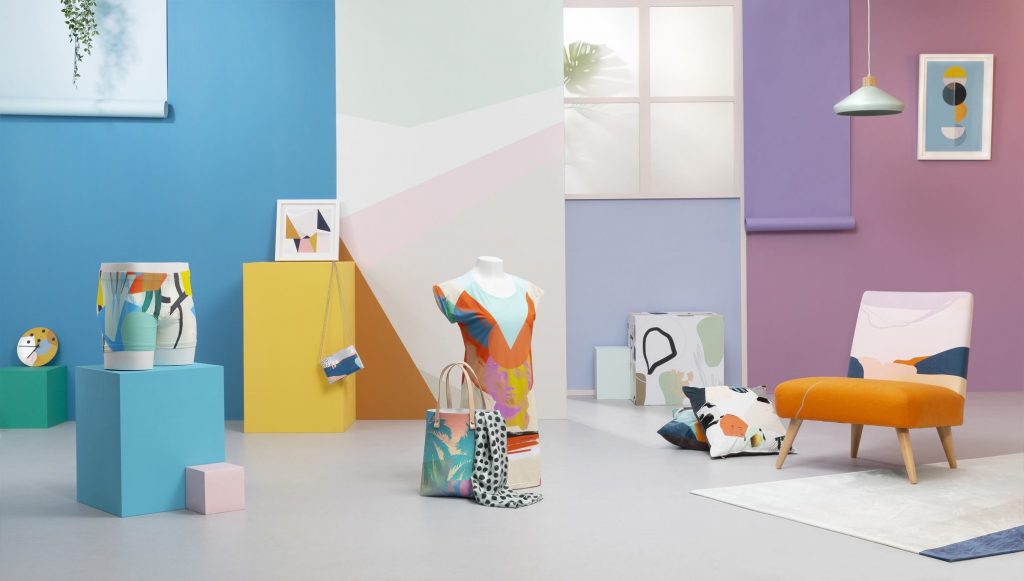 The product range is one of the most critical elements to consider when choosing a POD supplier. A broad product range allows for exponential levels of customisation, providing new dropshippers with a means to serve their chosen niche.
Contrado currently has over 450 products to choose from, including a wide range of clothing, homeware products, and accessories. Also, we are always looking to add new and exciting product types to our collection to keep things fresh.
Printify currently offers just over 200 products to their customers. Their range is relatively similar to Contrado in terms of variety of products, with the main focus on clothing.
Product Quality
The quality of the end products is another crucial factor when it comes to deciding which POD supplier to partner with. Luckily, Contrado provide the highest production value possible; all of our products are made in-house at our London HQ. We handmake every product ourselves, using high-quality materials sourced from top suppliers within the EU.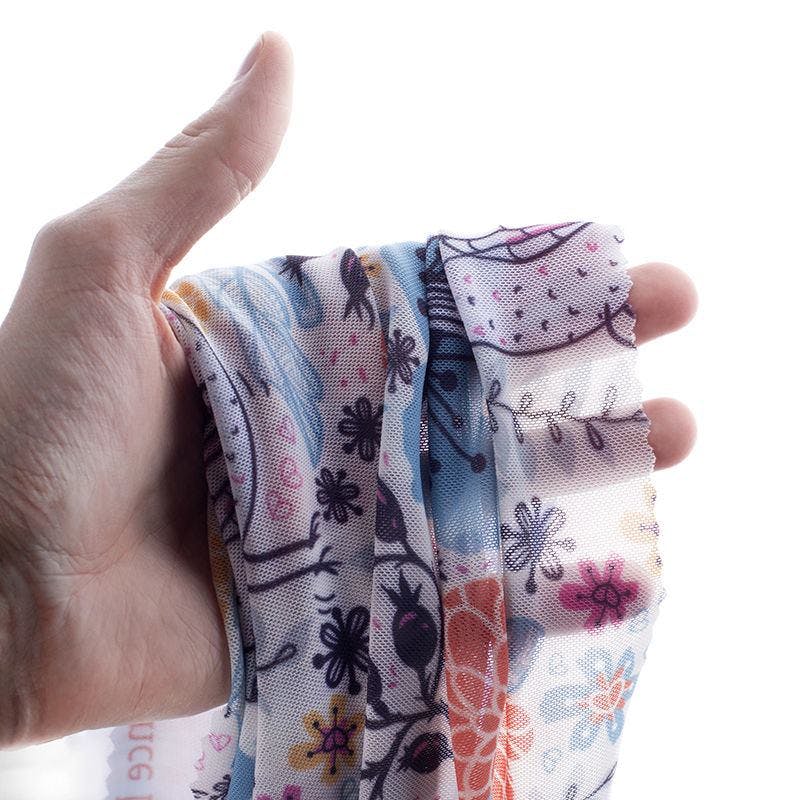 In terms of Printify, they do offer relatively high-quality products also. One key distinction is that they do not print their products themselves. Printify partners with various suppliers across the world to create their products, and these suppliers will then ship the product to the end customer.
Customisation Options
The beating heart of POD services – customisation. This feature draws both dropshippers and customers to the service, as it allows for the creation of personalised products tailored to your specific wants and needs.
Contrado allows for customisation to be done through our easy-to-use design tool. This tool will enable you to add custom designs, change colours, and personalise to your heart's content. What is excellent about our customisation options is that our product range is 'all over printed' – meaning our products stand out from the crowd!
One of our most customised products is our t-shirt range. All t-shirts are custom made to order and created using the best materials available to us. At Contrado, we can pretty much create any design you want; whether that be your logo on the chest or an all-over design, front and back, we've got you covered! Furthermore, we offer a broad selection of sizes (up to 7XL), and due to our London-based production centre, we can get the products shipped super fast!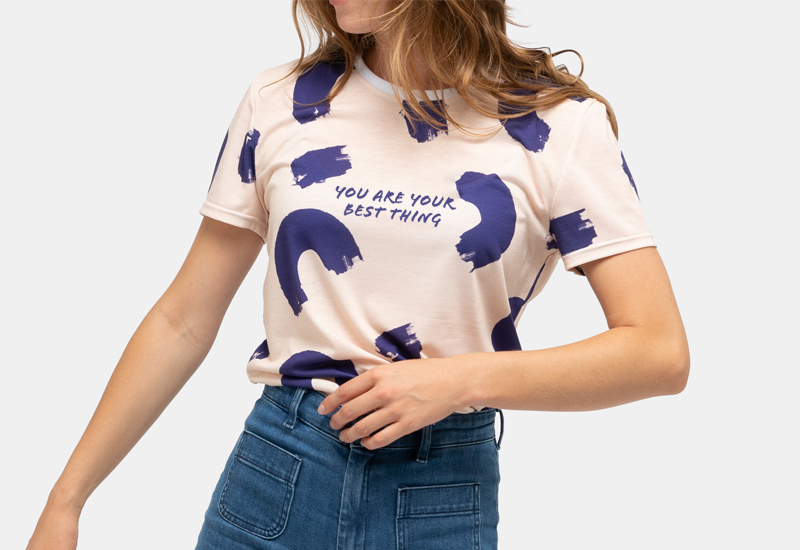 Moving onto Printify, they also offer a great range of customisation options on their products. Again, this is all done through their design tool that allows for mock-ups to be made before committing to a specific design. Users can also order samples before deciding on whether to purchase in bulk.
Labelling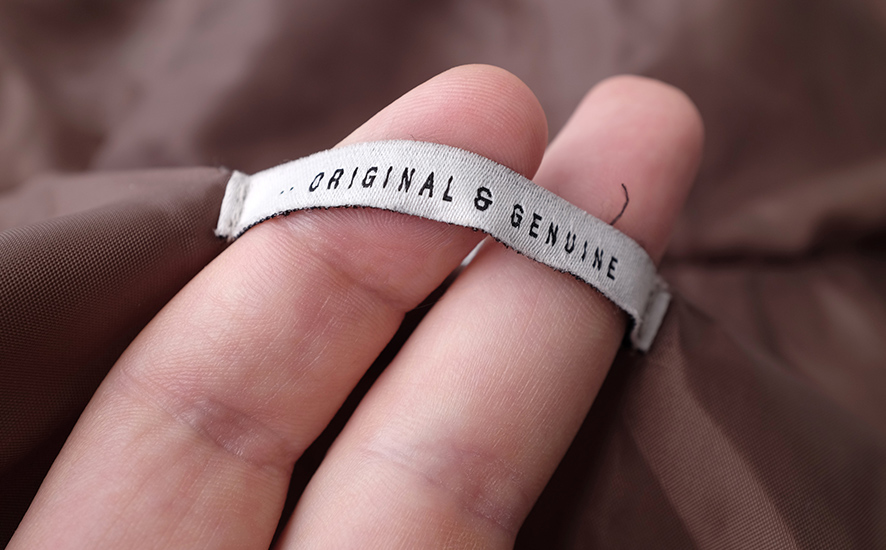 If you are a new dropshipper and wish to create your brand, a fantastic way to get exposure is to label your products. Contrado offers you the option to add a custom inside label on nearly all of our apparel range that can increase your brand's premium feel. Our branding station allows you to create custom message to your customer, printed on order confirmations and dispatch notes.
Printify also provides labelling options on their product range. They offer printed neck labels on most of their products; depending on their 3rd party suppliers. Printify predominantly offer these labels on their t-shirt range and on a few other items within their apparel collection.
Shipping
Your customers want their products as fast as possible, and at Contrado, we understand that. As mentioned, all products are handmade in London and shipped directly to the customer. What's more, because we handle product creation and shipping from the same facility, 94% of orders will be delivered within 24 hours of dispatch!
Printify has suppliers in the US, UK, and China, so depending on your chosen product, it may be sent from quite a distance away. Their suppliers also handle the orders, and although their shipping times are still pretty good, it can take longer if your customers are based in the UK but ordering a product that is produced in China.
Cost and Discounts
The final element to consider is the overall cost of using a specific POD supplier. They could have the best features in the world, but if the prices are excessive, this can be a significant drawback.
The first point to note is that both Contrado and Printify allow users to sign up for their free plans at no cost! Also, neither have a minimum order quantity or minimum order value. This is excellent news for new dropshippers who wish to test the waters in their journey.
Contrado offers bulk discounts, which is a great way to save money when ordering larger quantities. Our discounts include 20% off on 1-10 items, 25% off on 11-20 items, 35% off on 21-50 items, and an incredible 40% off on orders of more than 50 items!
Printify does not offer any bulk discounts at this time. They offer the chance to save up to 20% on their products . To do this, you have to sign up for their premium plan, billed at $24.99 per month.
Finally, both Contrado and Printify allow you to set whatever price you like when selling to your customers. This means that your profit is essentially based on what you sell for minus what you have paid to your chosen POD supplier to create the product.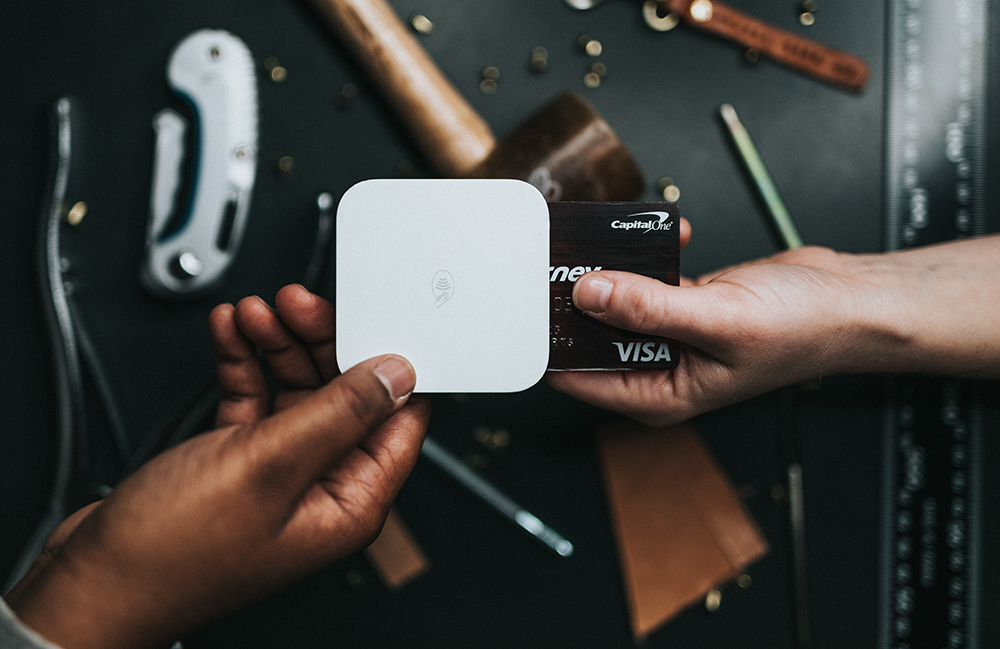 So, there you have it! This article has examined various elements to consider when deciding your POD supplier so that you can make more informed decisions when beginning your eCommerce journey. If you'd like to learn more about Contrado's dropshipping service, click here and get started today!