There are so many ways to print on fabric, sometimes it can be hard to choose. Is reactive printing the right method for your project? How is it different from other printing methods and what are the pros and cons?
Today, we'll be putting this highly coveted printing process under the microscope. Read on to find out everything you need to know about this uniquely effective printing method.
What is reactive printing?
The reactive printing process works by permanently locking colour into a fabric. Consequently, it can be washed many times and resist fading. It has a higher colour yield so allows for brighter colour vibrance and rub fastness. You can use this process on most natural textiles, specifically natural or protein fibres such as silk, cotton, wool, cashmere, linen, hemp and so on. Reactive printing does not suit poly-based or synthetic fabrics.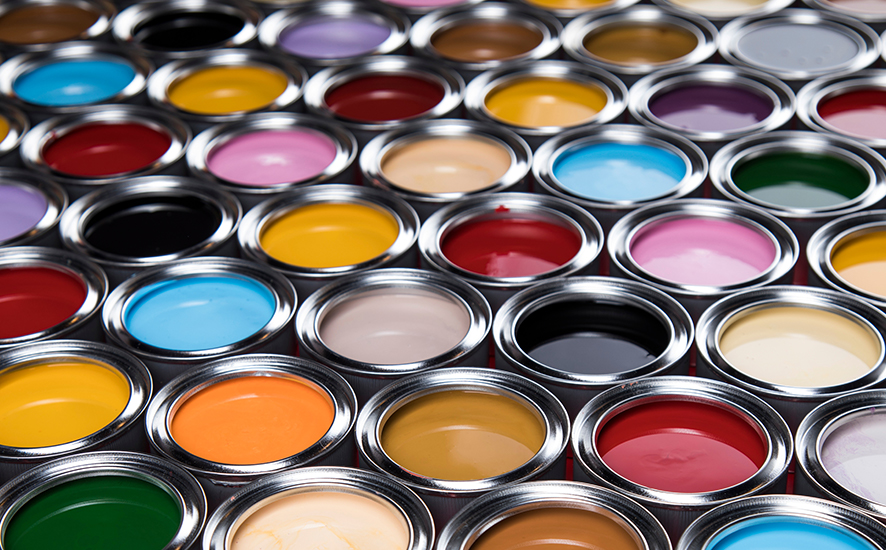 How does it work?
The reactive printing process uses reactive dye combined with steam to permanently print into the fibres of a fabric. Reactive dyes are printed using an inkjet onto a pre-treated fabric. They are then steamed with a high heat, which sets the dye into the fabric. The dye, pre-treatment and steam cause a chemical reaction that forms a covalent bond, infusing the colour into the fibre. The fabric is then washed to remove the excess dye and pre-treatment, resulting in a vibrant, long-lasting print.
What is the printing process?
There are 4 steps that make up the process:
The fabric is coated with a special pre-treatment prior to printing. This ensures that the dye and fabric fibres bond together properly.
The reactive dye is printed onto the fabric using an inkjet.
A high-pressure steamer is used at a very hot temperature on the printed fabric to lock colours into the fibres. This ensures a lasting print that will stay bright, wash after wash.
The printed fabric is washing to make sure the excess dye and pre-treatment has been removed.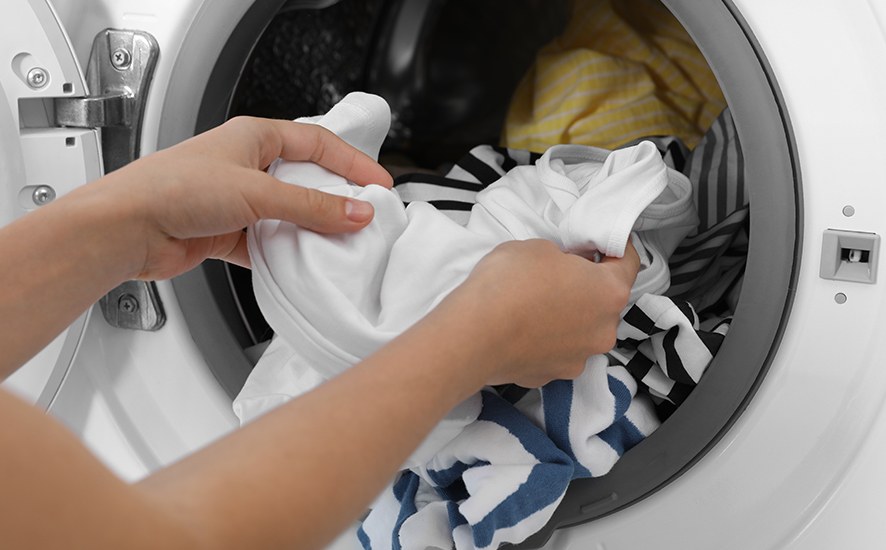 What is reactive dye?
You may be wondering: What is reactive dye and how is it different to other dyes, such as pigment? Reactive dye is used for printing onto natural or protein fibres such as silk, linen and cotton. With this type of dye, molecules are diffused into the fibres of a textile, creating a covalent bond between the dye and fibre.
This dye comes in a wide variety of colours and is extremely strong. The designs printed onto fabrics using reactive dye are permanently infused into the material. This type of dye achieves a high colour yield so that your artwork and all its colours will be mirrored onto the fabric. You won't need to compromise on more delicate and complex patterns. It also means that prints stay vibrant and are safe to wash.
What is the difference to other printing methods?
There are several ways of printing onto fabrics: sublimation, pigment and reactive dye printing. Sublimation uses a heat press rather than high temperature steaming and ink rather than dye. The colour locks into the fabric differently but just as effectively. When printing using pigments, fabric is pre-treated and ink sits on top of the material like a glue. This works best for natural cotton fibres.
In reactive printing, the ink is soaked and ingrained into the fabric fibres through a chemical reaction, hence the name. Fabrics printed using reactive dye last longer. They can continue to be washed at 40 degrees and won't lose their colour. Reactive printing ensures your designs are of the highest quality and increases their longevity.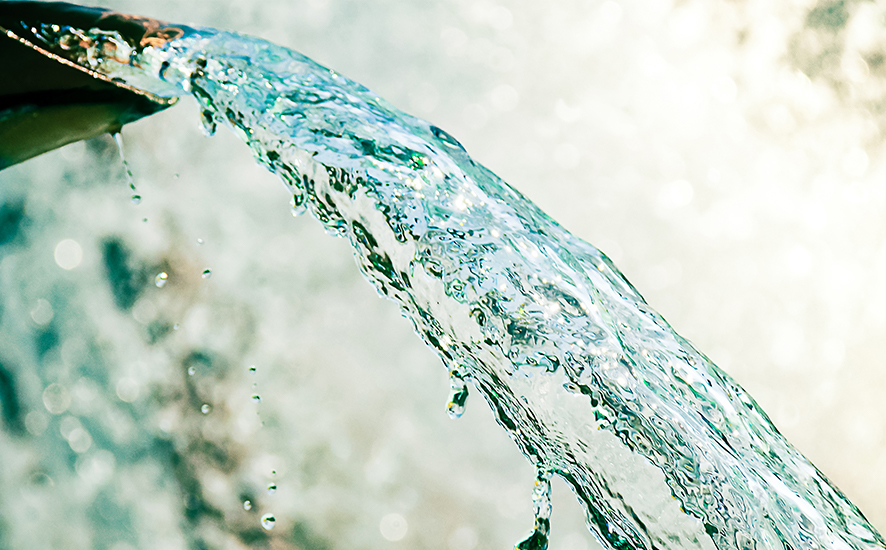 What are the benefits of reactive printing?
Reactive printing produces high quality, long lasting prints. The reactive printing process has a multitude of benefits, including a better wash and rub fastness. The items can be washed time and time again whilst retaining their colour and quality. Reactive printing is the premium option for digital printing. It is commonly used for luxurious fibres like silk and is incredibly effective. It has a high colour yield. You can always get the most vivid colours and shades printed exactly the way you want them.
In contrast, sublimation printing uses the CMYK colour space and creates shades using those four tones. Reactive printing uses 7 different dyes instead, and accommodates more delicate and complex tones.
What are the detriments of reactive printing?
The long-standing criticism of reactive printing is its water waste. Due to its process requiring to wash the fabric to remove excess dyes and treatment, often printers will use industrial size washing machines. This can result in water waste leaking into surrounding rivers, harming the environment. This method uses more water than necessary, does not dispose of waste properly, and the planet suffers as a result.
To combat this, at Contrado we use highly advanced washing machines that specialize in small batch washing. This means we only use the amount of water necessary. We also dispose of our ink and water waste responsibly and have our process checked to ensure its eco-friendly and free of harm.
The Long and Short of Reactive Printing
In conclusion, reactive printing is the perfect choice when printing natural and protein fibres. The highly effective process binding the fibre and dye together to create a print that will last the life of the garment. No matter how complex and colourful your design is, reactive printing is the ideal option to print natural fabrics.
So what are you waiting for? See the results for yourself and get printing!