What is Crochet?
Most of us would have encountered crochet in some form or the other, whether as apparel or as accessories. The fine loop-like construction and the vibrant colours of the threads is an interesting way to break the monotony of items used for everyday fashion and living. Crochet is not fabric in itself but the process of creating fabric by interlocking loops of yarn, thread or strands of other materials using a crochet hook. The name is derived from the French term crochet, meaning 'small hook'.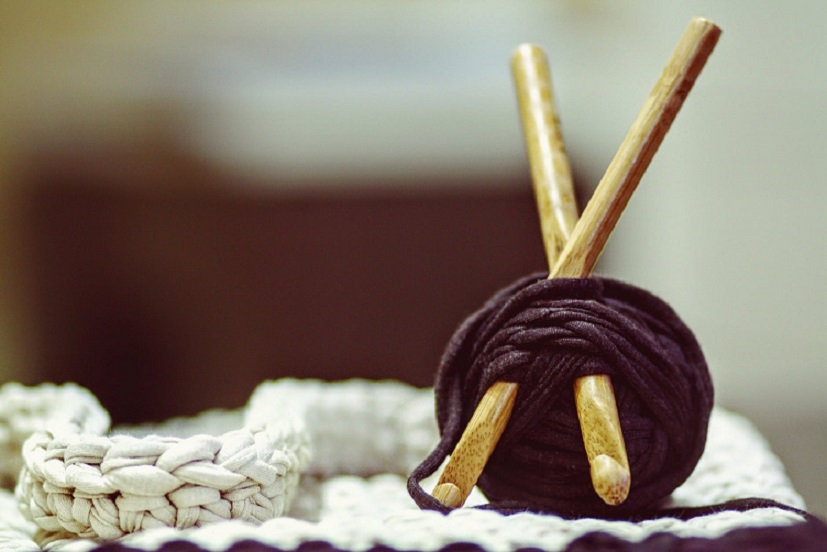 What is Crochet made of?
Crochet is made of materials such as metal, wood or plastic using a crochet hook. It can be manufactured commercially or produced in artisan workshops. Crochet thread is made from mercerized cotton which has a denser pile and smaller diameter than regular yarn.
What is Crochet's origin and history?
The word crochet first appeared in the Dutch magazine Penélopé in 1823. The Memoirs of a Highland Lady by Elizabeth Grant has the first English reference to garments made of cloth produced by looping yarn with a hook. Despite its English origins, there is evidence of a connection between French tambour embroidery and crochet. The former method of production was illustrated in detail in Diderot's Encyclopedia, 1763. Several other books have frequently mentioned the use of ivory, bone, or wooden hooks and steel needles.
Crochet was introduced in Ireland, in the 19th century, as a form of famine relief during the Great Irish Famine (1845–1849). Poverty stricken Irish workers made money through production of crocheted lace. Crocheting was also introduced in schools as part of the famine relief process. The craft reached the Americas with the migration of the Irish. The invention of Irish crochet is credited to Mademoiselle Riego de la Blanchardiere, who published the first book of patterns in 1846. Irish lace became popular in Europe and America, and was made in bulk until World War I.
The end of the Victorian era brought a change in crochet fashions. Crocheted lace became even more elaborate in texture and stitching. Preference for white or pale-coloured threads increased. After World War I, far fewer crochet patterns were published, and most of them were simplified versions of the early 20th-century patterns.
From the late 1940s until the early 1960s, there was a resurgence in interest in home crafts, particularly in the United States, with several creative crochet designs published for colourful doilies, potholders, and other home items. The late 1960s and early 1970s saw the new generation developing an interest in crochet and using bright colours.
After a small decline in popularity, crocheting and other handcrafts picked up pace in the early 21st century with a change in patterns and use of bright colours. The materials can be bought online and the craft can be self-taught through books.
Crochet has experienced a revival in the fashion world. Christopher Kane's Fall 2011 Ready-to-Wear collection makes intensive use of the granny square, one of the most basic of crochet motifs. In addition, crochet has been used many times by designers on the popular reality show Project Runway. Websites such as Etsy and Ravelry have made it easier for individual hobbyists to sell and distribute their patterns or projects across the internet. Laneya Wiles released a music video titled "Straight Hookin'" which makes a play on the word "hookers," which has a double meaning for both "one who crochets" and "a prostitute."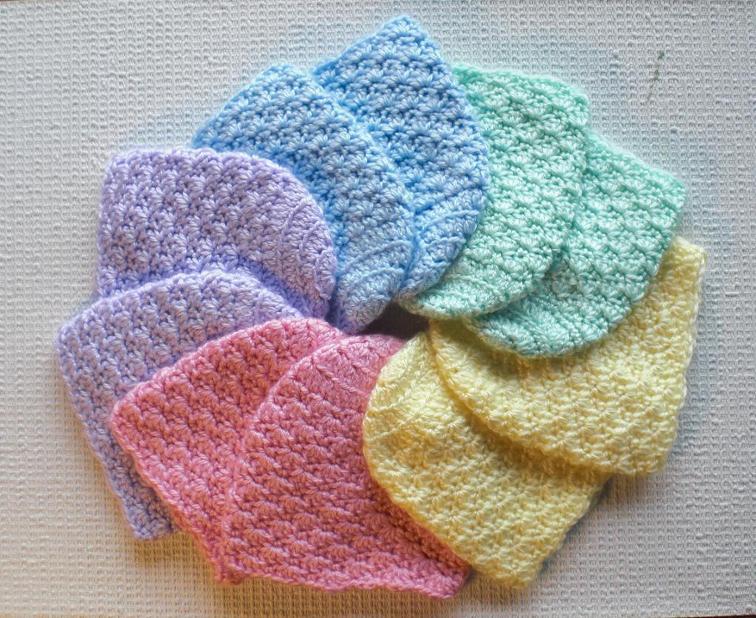 How is Crochet made?
The formation of a crochet fabric depends on 'starting chain'. The length of the starting chain is determined by the number of stitches needed for the first row of fabric, and the number of chains required to arrive at the correct height of the first stitch in the first row.
There can be more than two chains in a crochet. While beginning to make a crochet, one or main chain are worked at each row, and the hook is brought up to the height of the first stitch in the row. The number of chains used for turning depends on the height of the stitch.
Types of crochet
• Single crochet- One chain
• Half double crochet- two chains
• Double crochet- three chains
• Treble crochet- four chains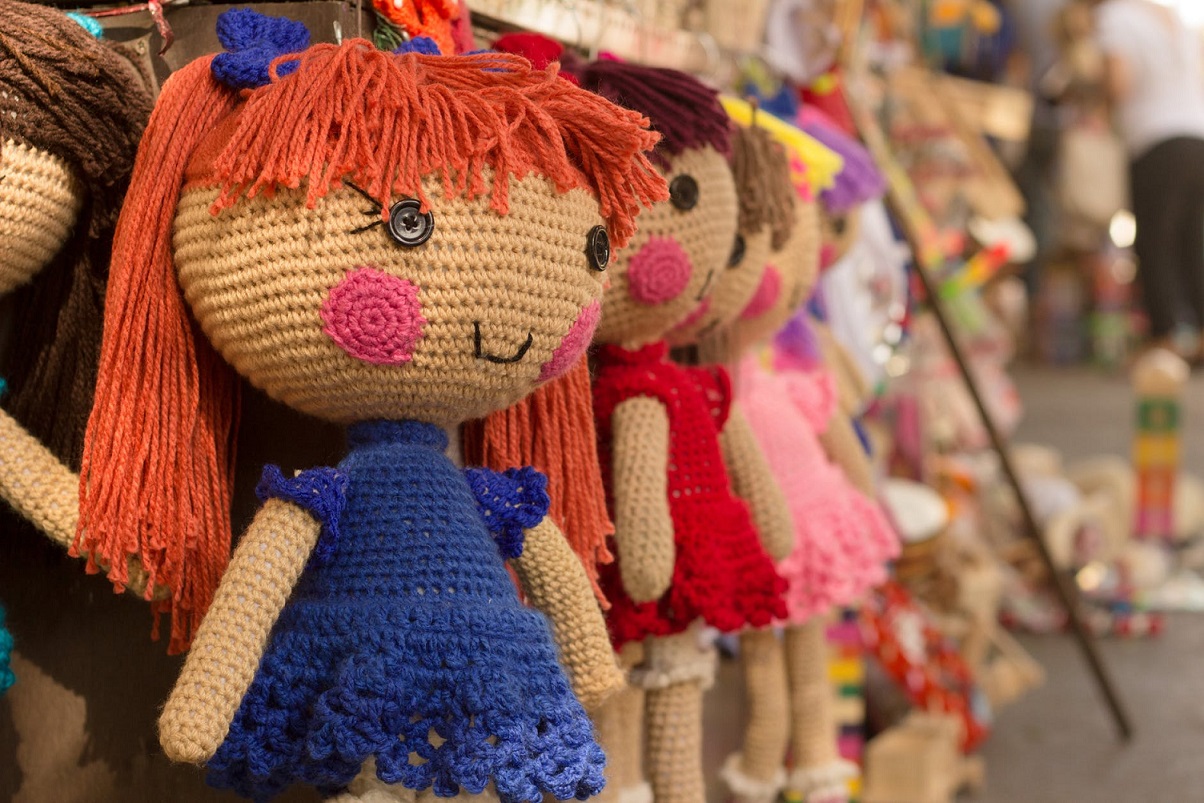 What is Crochet used for?
It was a common practice for groups of people to crochet clothing and other garments and then donate them to soldiers during the war. The practice continues even now into crocheting clothing and then donating it to hospitals, patients and also for newborn babies. Sometimes groups will crochet for a specific charity purpose. It is also becoming increasingly popular to crochet hats and donate them to cancer treatment centers, for those undergoing chemotherapy. During the month of October, pink hats and scarves are made and the proceeds are donated to breast cancer funds. A few organizations dedicated to using crochet as a way to help others include Knots of Love, Crochet for Cancer, and Soldiers' Angels.
Crochet has been used to illustrate shapes in hyperbolic space that are difficult to reproduce using other media or are difficult to understand when viewed two-dimensionally.
Mathematician Daina Taimina first used crochet in 1997 to create strong, durable models of hyperbolic space after finding paper models were delicate and hard to create. These models enable one to turn, fold, and otherwise manipulate space to more fully grasp ideas such as how a line can appear curved in hyperbolic space yet actually be straight. In the world of Fashion, Dutch designer Iris Van Herpen has made extensive use of crochet in her various collections.
Advantages of crochet
• Easy to learn
• Easier to recover from mistakes due to fewer live stitches
• Cost effective in terms of investing in materials
• Portable
• Inexpensive way of making clothing and accessories
• Several health benefits such as stress relief, toning of eyes and muscles in the fingers, staves off Alzheimer's
Disadvantages of crochet
• Limited stitches and patterns
• Thicker stitches that can lead to bulkier garments
• Colour work might not come out very neatly
• Does not have a wide market
Can crochet fabric be printed?
It most certainly can now! If you are crocheting your own material, depending on what you use will depend entirely on whether you can dye it or not. However, you dont have to be a crochet pro to make crocheted clothing. Why not try your hand at making something from crochet lace, giving you the same wonderful effect, without having to learn to crochet? Check out how fabulous your print will look by ordering a test print first.
Now that you know what is crochet, its time to get creative with our fabric swatch pack, which even contains a Crochet Lace Fabric that you can actually print on.