The artist Svetlana Petrova (who has recently joined Contrado community) is the artist behind the infamous Fat Cat Art. She has taken her love of cats to the next level – by adding her ginger tabby Zarathustra (yes, that's the actual name of her cat) to some of the world's greatest artworks. Svetlana then went even further and decided to decorate her own apartment, where the cat lives, with the art! Read below to find out how.
Svetlana's cat has crept in to some of the world's most famous works of art – and has become an internet sensation. Now it has special photo sessions with a professional photographer and a team who entertain Zarathustra. Svetlana makes digital paintings – she uses high-resolution digital reproductions of the artworks and inserts the cat in the style of the painting. Then she prints them on natural canvas in the size of the original and paints over them with textured gels and oils to try and match the colours as closely as possible. As well as this, she's recently started producing real oil paintings using historical colours – how amazing is that!? In the hilarious memes Zarathustra can be spotted being held by Mona Lisa in a new twist on the iconic Leonardo da Vinci, and other iconic world-famous paintings:
So, here are 5 ways in which every artist can decorate their place with their own art – if you're so inclined.
1. Paint the ceiling with your artwork.
Sure, you may not be the next Michelangelo, but that doesn't mean you can't get creative with your ceiling. After all, if you're a dreaming artist like us, you'll spend a large portion of your time gazing up at it. It's much easier to lean into abstract painting when you're doing it at such an unusual angle, but all you need is a tall ladder (and preferably a buddy keeping it stable) and a few tins of house paint.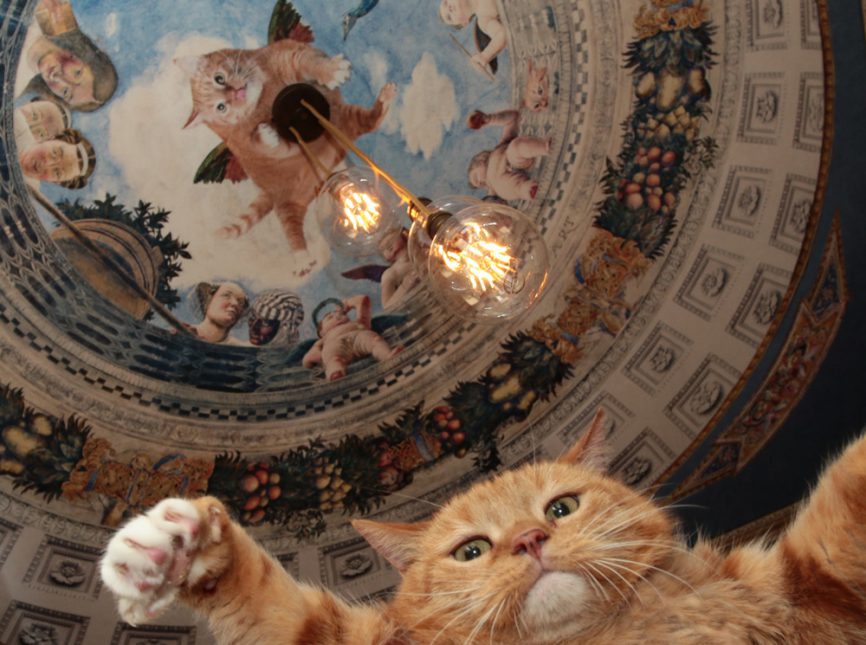 2. Put your painting below the ceiling.
This one's a little easier to do, particularly if you're a slow painter! Placing paintings higher up on the walls gives the room the illusion of height, and creates a unique décor style which you can be pretty sure none of your friends will have. Try creating a theme for each room – incorporate food related art into the kitchen, and dreamy surreal art in the bedroom.
3. Make your kitchen stand out by applying your art on the tiles.
It's quite simple to add a touch of kitty (or otherwise) elegance to your kitchen through tile art. If you're painting pre-glazed tiles, you can outline your design in no-bake ceramic paint pen if needed, then use regular bake-on ceramic paint to complete the design. Once your design has dried, bake it in the oven according to the paint manufacturer's instructions and your tile will have a delightfully glossy finish. Alternatively, use acrylic paint and finish it with a gloss. Ta-da, an artist's heaven!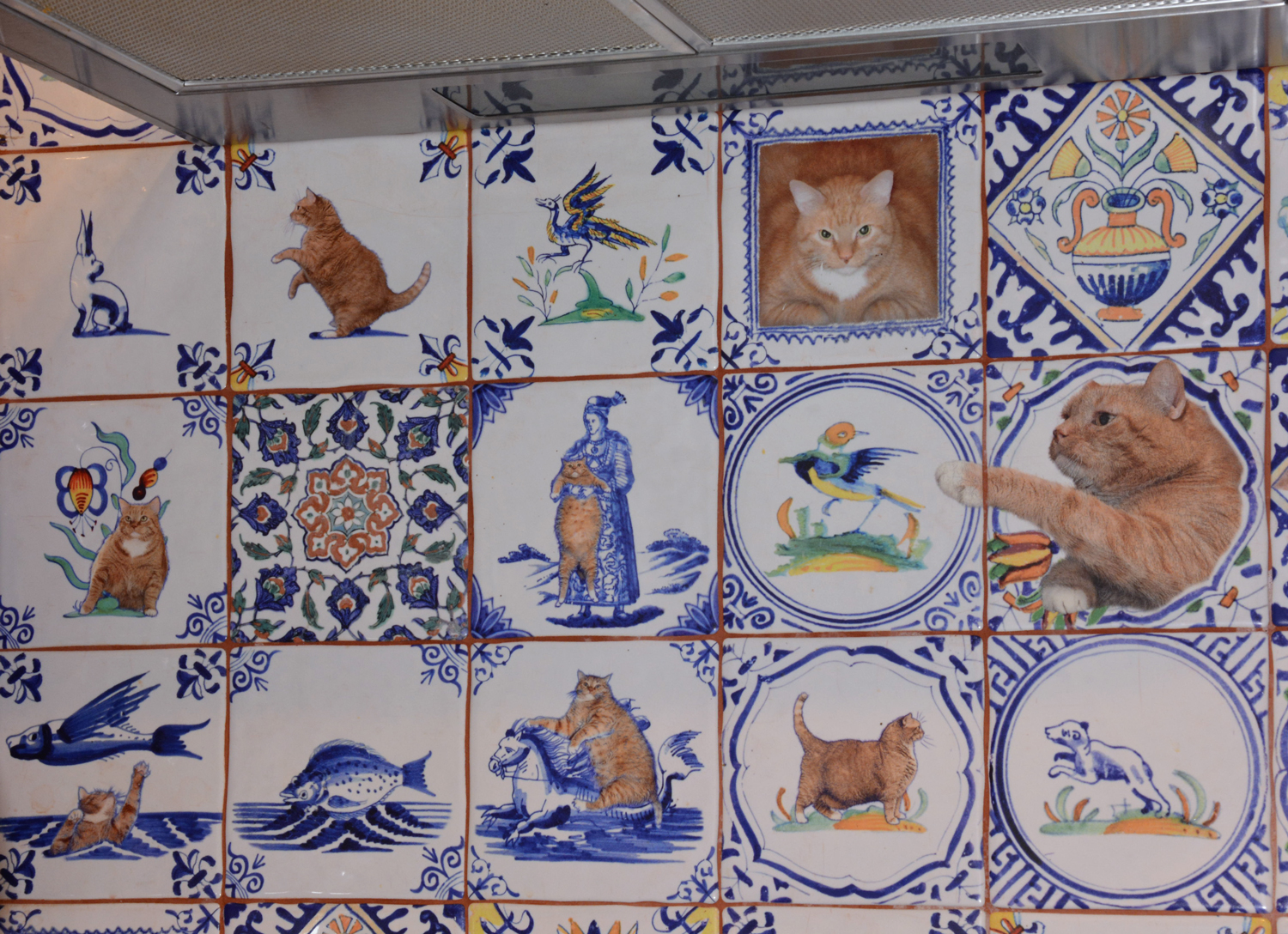 4. Decorate your walls.
Keep yourself inspired by adorning the walls in your home with your artwork. Try jazzing some paintings up with some ornate frames to add a touch of elegance to the room. You can never be too opulent in your own home!
5. Display your art in the hall.
Just like Zarathustra, hang a portrait of yourself in the hallway. Even better, a self-portrait. Take a leaf out of fat cats book and feel strong, empowered and creative whenever you cruise down the hall! Displaying artwork on an easel around the house means you can easily swap paintings around whenever you fancy.
The credits for images are: Svetlana Petrova & Zarathustra the Cat / FatCatArt.com. Check out Svetlana's shop at Contrado! Or create your own artwork by clicking the banner below: