Recently we've been running design contests to push your creativity and reward emerging talent, and it's working. We had some amazing entries and as a result it was difficult to pick our favourites. Here's a quick summary of the previous competition winners and their prizes; we hope you get as much inspiration from these talented designers as we have.

Transition Competition
First of all, we started off with an open theme to celebrate change and diversity. As this launched at the height of our fabric season we asked you to design a pattern which illustrates transitions.

1st Place – Patricia Moffett
First up, a beautiful design influenced by John Piper's landscapes. The motif depicts a Welsh Legend where a wizard makes a wife out of flowers, who then gets transformed in to an owl.

2nd Place – Fake Face
This work was created at the turn of the year, a time of transition which the artist feels; "everyone who creates art works suffers with the evolution of time" and this work represents this transitional period in a single moment.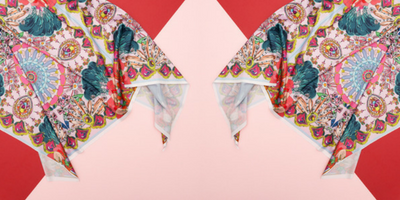 3rd Place – Holly Greenwood
Finally this design, inspired by natural elements eroding through time, uses repetition to represent the transition through time and what effects it has on the natural environment.

Best Foot Forward
As we stepped in to summer (and the blistering heatwave) we were looking to see how you would transform your artwork in to stunning products. What better way to get ready for the holiday season than design a custom pair of kicks? Here are the winners of our best foot forward competition.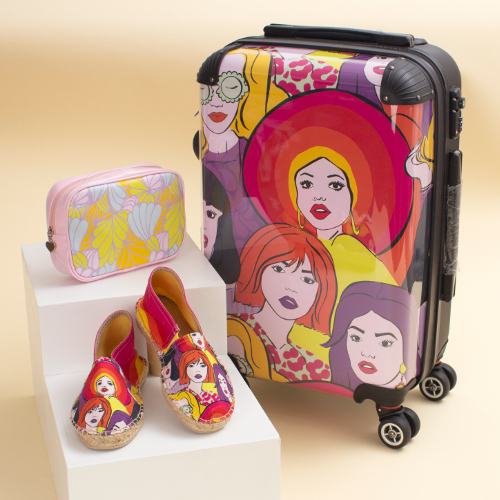 1st Place – Millie Epson
First place goes to this soulful print, which sat so well on the espadrilles, balanced by the colours of the heel. The print differs on each foot making these a beautifully unique pair of Espadrilles.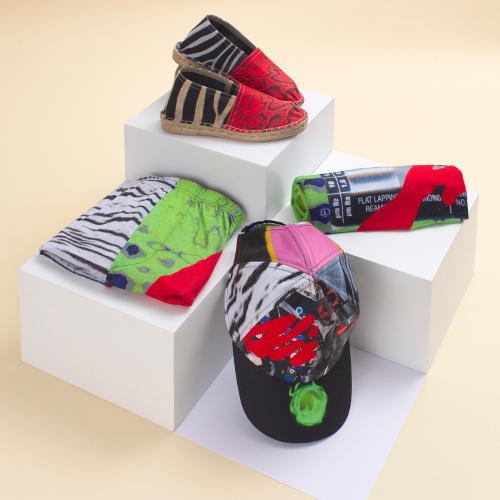 2nd Place – WEKEEPUP
The contrasting patterns on each section are well balanced and the patterns used on this pair of super cool footwear speak of traditional materials in the modern context of digital printing.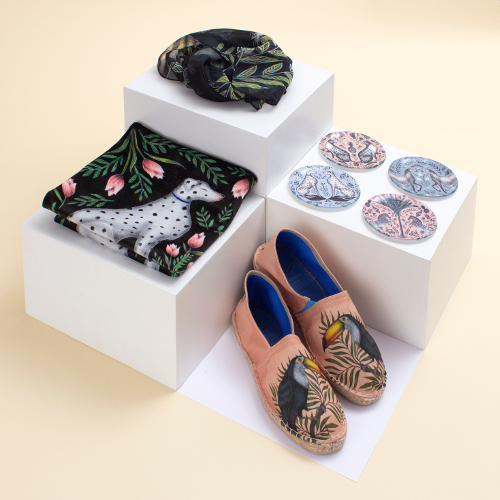 3rd Place – Catharine Rowe
These gorgeous toucans mirror and match to create a wearable product. Ever more, the print motifs continue to the back of the shoes making for an elegant pair of espadrilles.
Next Up
You heard it here first, our next design contest will launch on 16th July 2018. The design brief will be Neon Paradise and we certainly expect to see a wide range of retro scenes, saturated sunsets and vaporwave escapist imagery.