Whether you have embraced the unicorn trend or fled from it, one thing is for certain…unicorns are going nowhere! Especially if our Instagram feeds are anything to go by.
What is the unicorn trend?
From Starbuck's infamous Unicorn Frappuccino, to the thousands of unicorn make up tutorials flooding YouTube, knowing how to be a unicorn is becoming a way of life. It has almost a cult like following. Just slightly more magical and adorable than creepy and bizarre. I'm actually writing this from notes I made with my unicorn "fur" pom-pom pen!
The trend has hit new heights this year, with unicorns finding their way into all walks of life. Food, fashion, hair and makeup, homeware…the magical horn of the unicorn has touched most areas of these industries in one way or another – unicorn snot anyone? Don't worry, this is just a trendy term for rainbow coloured body glitter.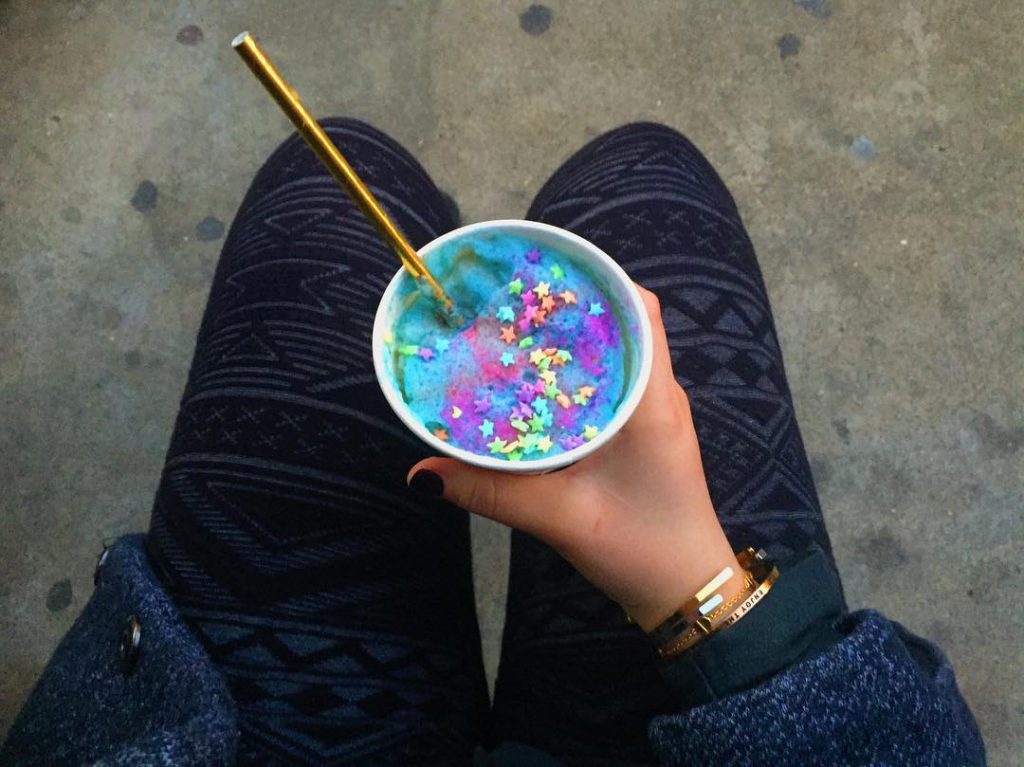 How to be a unicorn
Ever wanted to know how to be a unicorn? No, we're not talking having some strange kind of horn-o-plasty surgery, more how to incorporate the trend into your life. It doesn't have to be in an obvious and generic way. Those dreamy pastel shades can work help enhance your world in so many fun and stylish ways.
Why are unicorns so popular?
If you have ever pondered the question; how to be a unicorn, then you are not alone. Google Trends can confirm that there has been an increase in people searching for the term "unicorns" since 2012, with 2017 hitting its highest mark yet. Unicorn mania is nothing new. People have been obsessed with these wondrous, mythical creatures for centuries. There are some cynics out there who preach that the unicorn trend is infantile, and if you are over a certain age, then you need to give up the hype.
Well. To that we say, "no!" Unicorns might be mythical, but that does not make them childish. They have become a symbol of hope, happiness, magic, and joy. In the 18th century, even the most learned men travelled the world in hopes of discovering unicorns, mermaids, and other fantastic creatures. Why? Because they provide hope that magic and other so-called wondrous fantasies could exist. And we never want to give that up!
7 ways how to be a unicorn
These fun and creative designs have been conjured up by our in-house design team. Why not have a go at creating your very own unicorn inspired designs on a range of custom made fashion and homeware? It's fun and easy to do, and we guarantee it will help you stand out in the crowd.
1. Be a secret and sexy unicorn
Yes, the unicorn trend might have stemmed from childhood fascinations and need for optimism, but that doesn't mean there can't be something sexy about it! We're all grownups now after all. The hairy legging and clothing trend meets the unicorn trend with these amazing "unicorn hair" knickers. Who says that unicorn hair must be just for your head? With these knickers, you can embrace the glorious pastel rainbow on your most personal area. Oh, and did we mention that they come complete with a tail and different skin tones?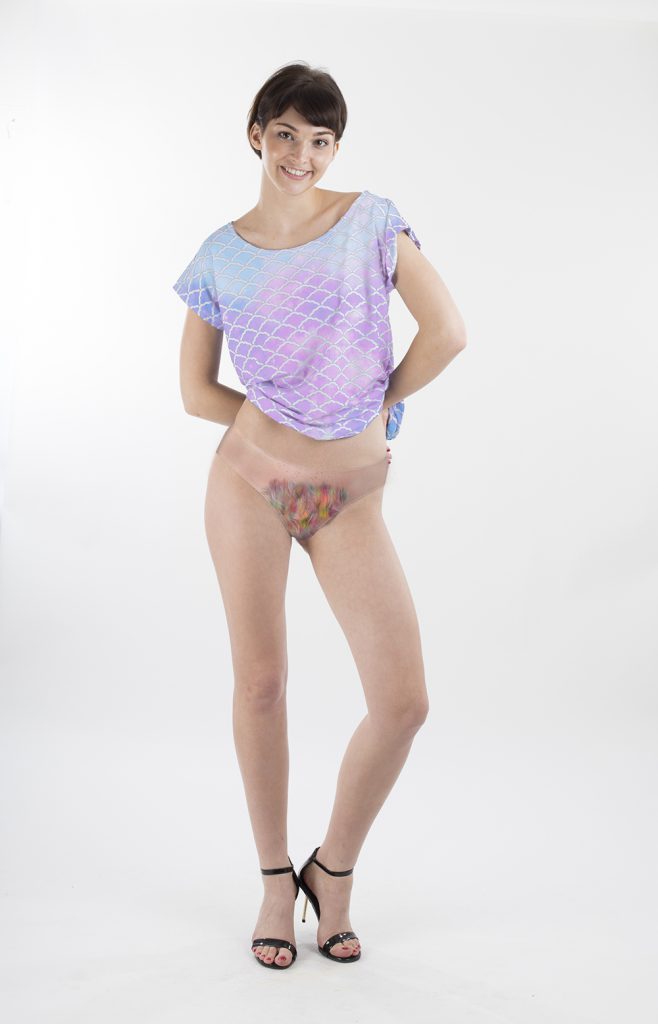 2. Be a stylish unicorn
If our human hairy leggings were a bit too much for you, then maybe these unicorn hairy leggings will float your boat! Handmade by us, these stunning, form-fitting leggings are made from smooth Lycra. Featuring a gorgeous design of magical unicorn legs, complete with rainbow hooves and tail. These unicorn leggings are the perfect way to play dress-up without having to resort to basic costumes. They look amazing when styled with your everyday clothing.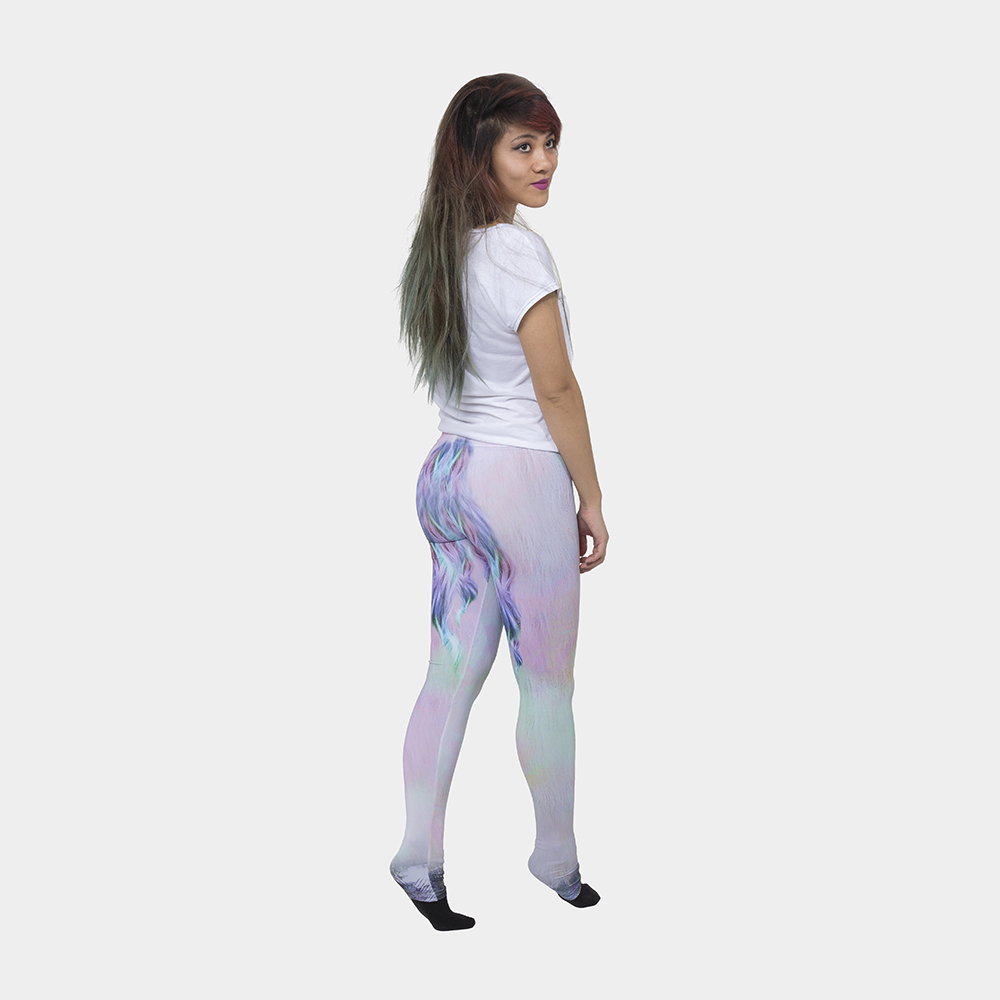 3. Be a cool unicorn
Just because unicorns are pretty and sweet, doesn't mean that they have to be childish. Toughen up your inner unicorn with this badass, handmade jumper. With a gorgeous unicorn on a rainbow background, the slogan "Bitch please, I ride a unicorn" is the perfect way to stick it to the haters. Team your jumper with anything from jeans to leggings and make a colour statement.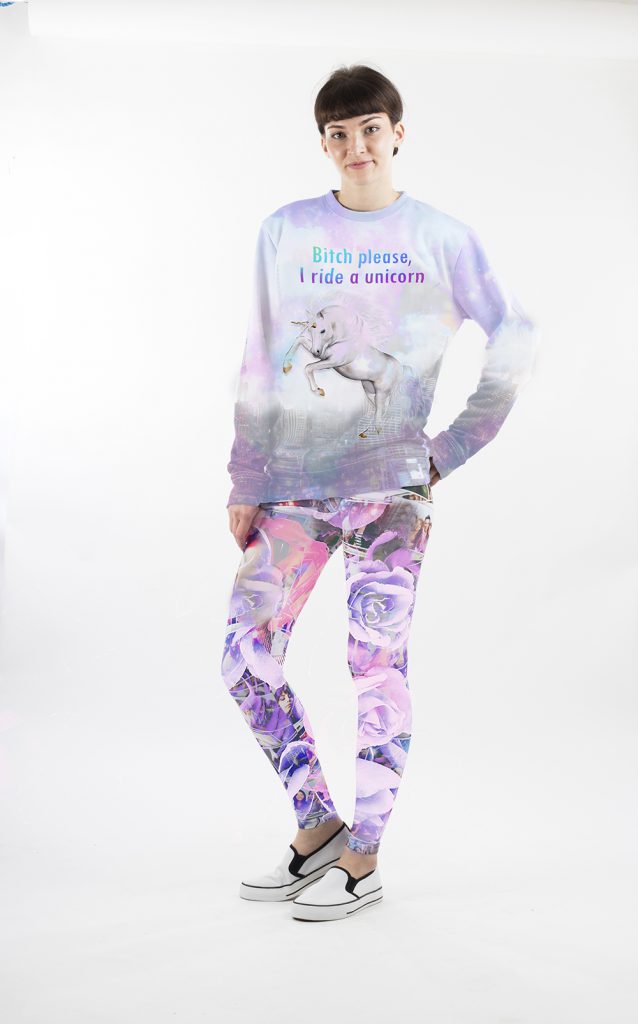 4. Be a sleepy unicorn
There is nothing nicer than snuggling up in a gorgeously, cosy bed. Well, actually, there is. Snuggling up in a gorgeously cosy bed with your very own unicorn. OK, we can't provide an actual living unicorn (we wish), but this blanket design will make it look like a unicorn has jumped onto you bed and curled up for a lovely nap. With a snoozing unicorn design, complete with adorable hoof prints, this bedding is perfect for any unicorn lover.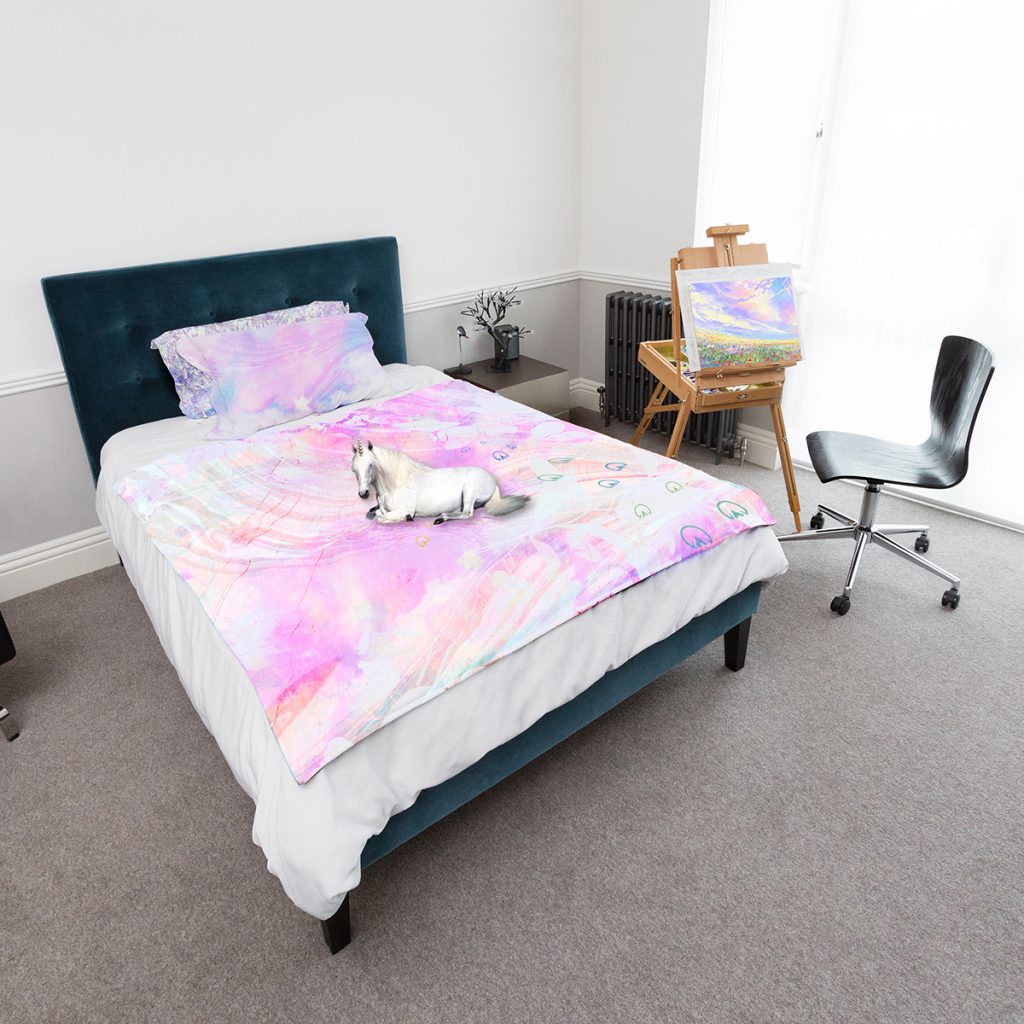 5. Be a creative unicorn
If you are the creative type and take a notebook with you wherever you go, then our gorgeous "time to be a unicorn" notebook will help bring a little whimsy to your day. These handmade notebooks are created in-house by our team of skilled bookmakers. The adorable unicorn design will help get your creative juices flowing, and we have even personalised it for added charm.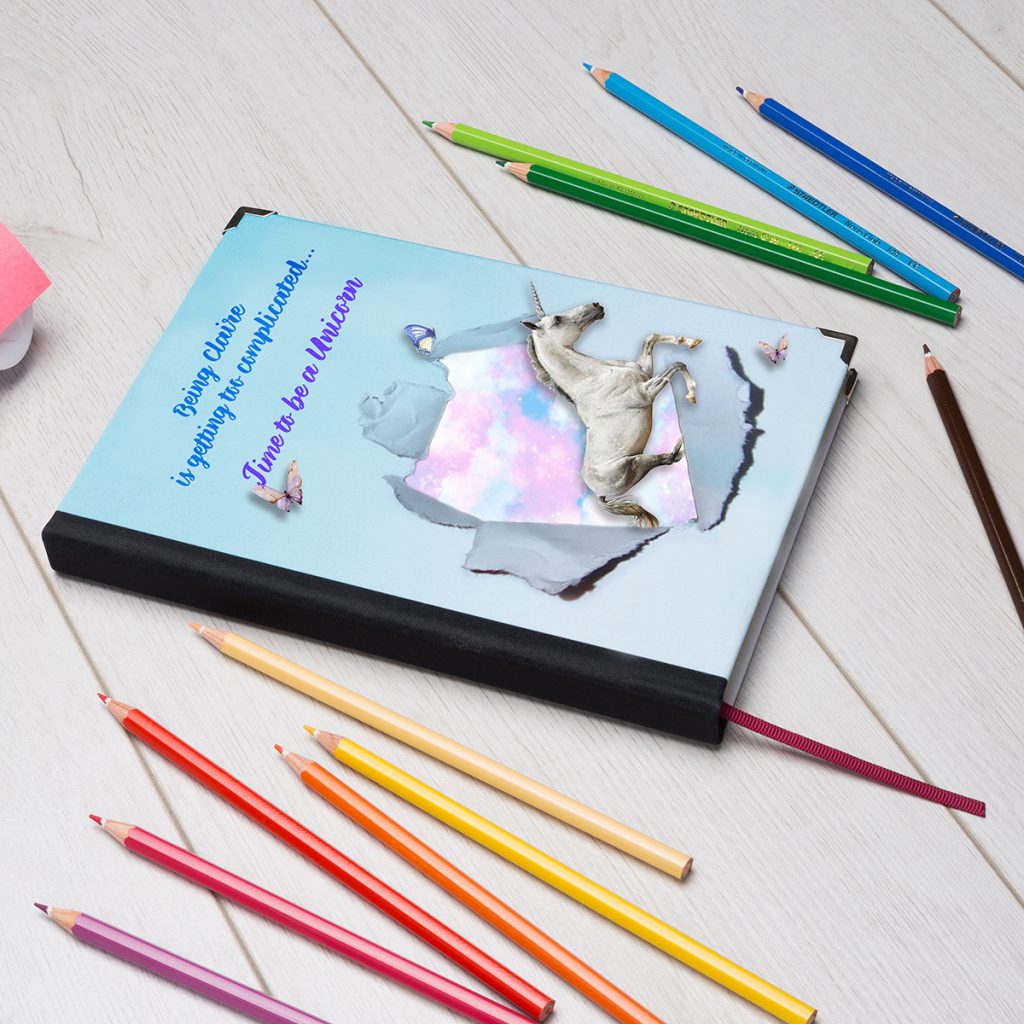 6. Be a well travelled unicorn
Just because you are travelling, doesn't mean that your love for unicorns has to pack up and leave! Our designers have created this rather adorable and on-trend "unicorn poop" design, which will make you squeal with delight. Printed by our expert team of technicians, this crafted suitcase is ideal for business trips and weekend's away. The hard shell features a sweet unicorn poop design that you will fall in love with.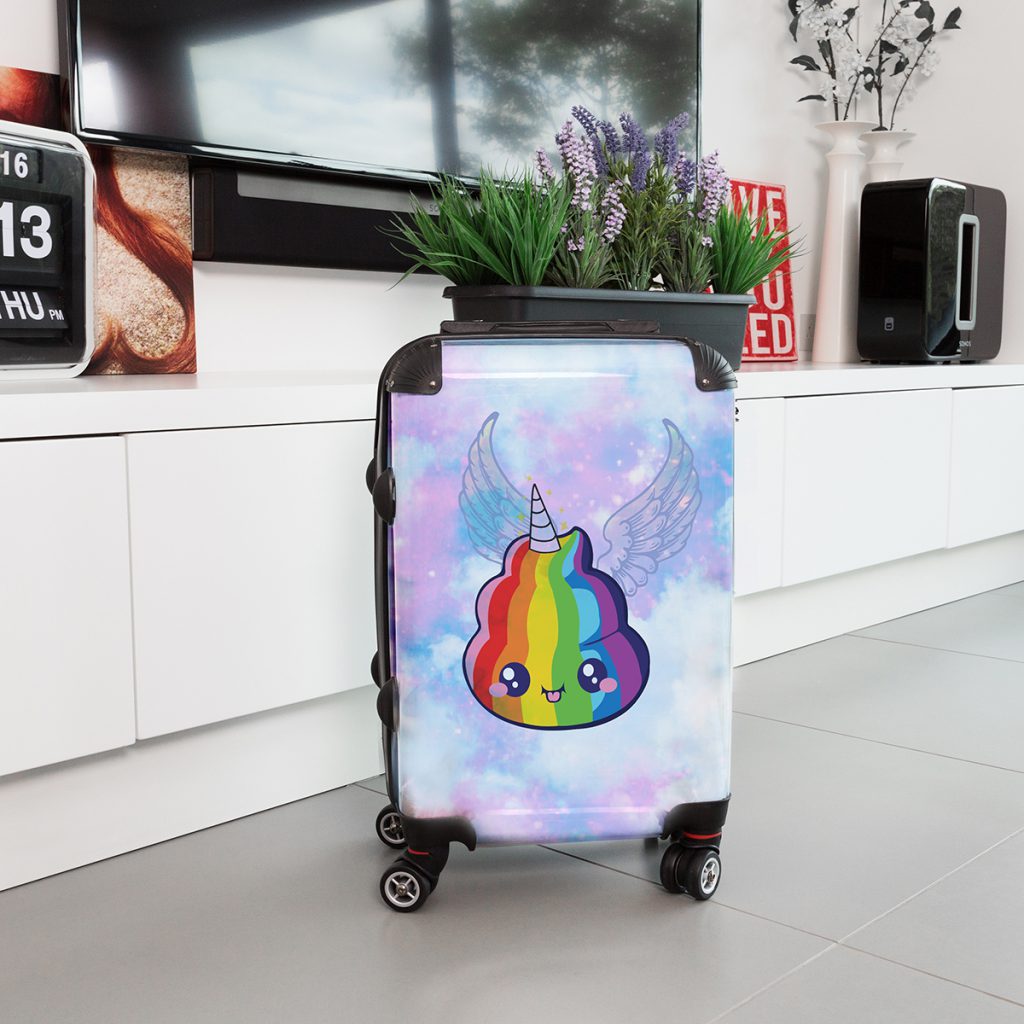 7. Be a culinary unicorn
From unicorn bagels and cupcakes, to unicorn cookie dough and birthday cakes, there doesn't seem to be a snack food that this magical trend hasn't touched. If you are looking to bring a little of this colour into your kitchen, then a unicorn apron will give you all the inspiration (and protection) that you need. Covered with the most tempting unicorn treats we have ever seen.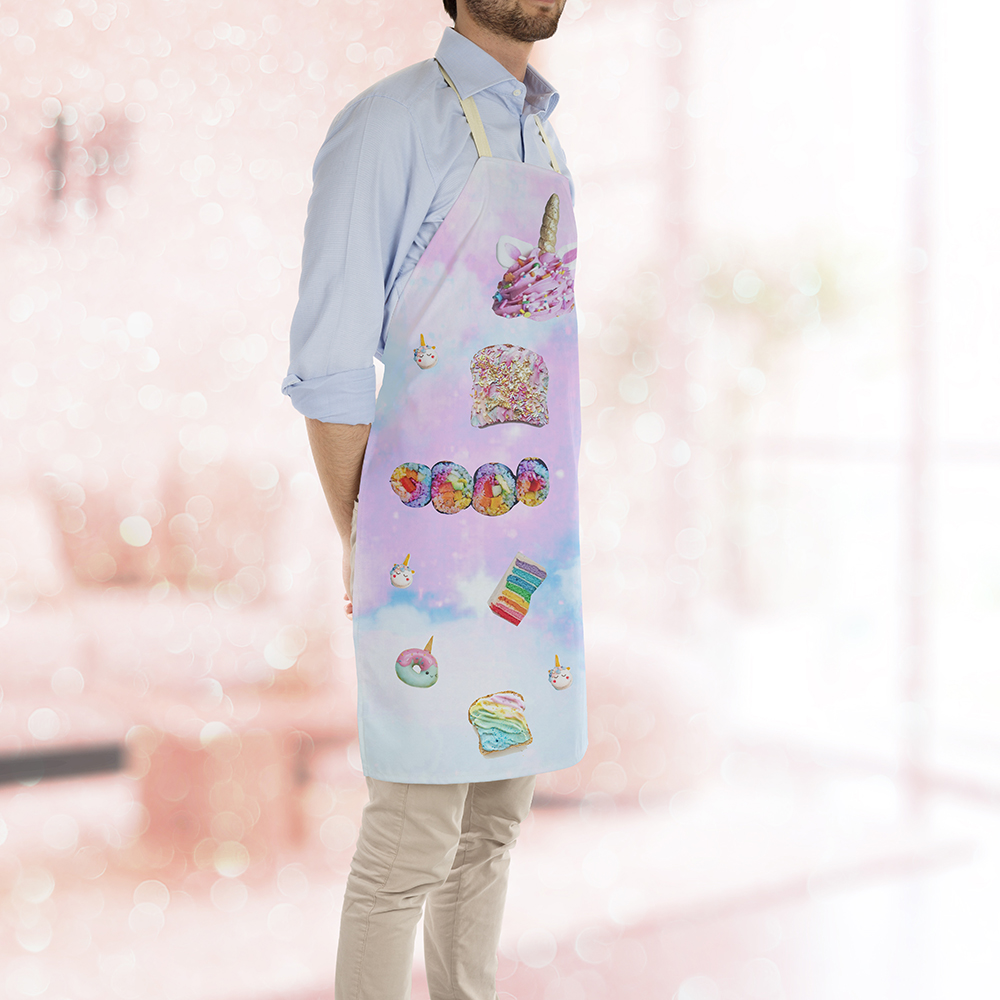 Why we love the unicorn trend
We now have a mass cultural interest in unicorns, and knowing how to be a unicorn can help bring some of this whimsical joy into your life. At Contrado, we have seen this trend come into its own with our #ContradoCreatives. These are the supremely talented artists and designers on our online marketplace.
The bottom line is this. There is a lot of good in the world, but we are seeing stories erupting on a daily basis that show parts of the world in turmoil. We need magic in our lives. Unicorns, whether it is a print of a unicorn on your bedding, or pastel rainbow hair, help bring this magic, joy, and fun. They provide light and optimism, and can in some way connect us to our childhood. A time where we had no time for worries and cynicism. This is why we hope the unicorn trend never dies, and why we will always ponder how to be a unicorn.
Are you ready to embrace your inner rainbow? Add a little magic to your wardrobe with our in-house designed unicorn collection. Click the button below and prepare to feel colourful. Or why not create your own unicorn inspired designs? Visit Contrado and start designing today.