At Contrado, we give you the opportunity to design your very own customised curtains and blinds. One of the things you've told us you love about this is the ability to create your own custom sizing. Perfect for those awkward sizes, the misshapen areas that you want to separate off or to follow through on that amazing idea you just had. In this handy guide, we will cover how to measure curtains and blinds to get the finish you're looking for.
How to Measure Curtains in Three Simple Steps
Step One – Make the decisions
When working out how to measure curtains, you need to make a few decisions first. Will you be using a track with hooks, or a pole and curtains with eyelets? Do you want the bottom of the curtain to sit level with your windowsill, sit slightly below it or even go down to the floor? How big is the track or pole that you are using?
Remember: Your curtain track or pole should have an additional 6-12 inches on either side of the window, which will allow much less light through when the curtains are closed, but will also allow more light in when they are open, and it means that your curtains can be gathered at either side of the window frame.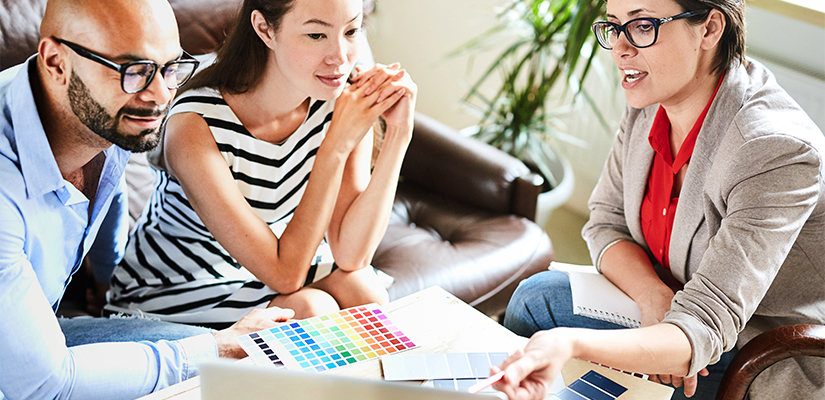 Step Two – Measure the space
To measure curtains width, the easiest way is to measure the track or pole that you'll be using. To do this measure the full pole but exclude any decorative end pieces (finials). Make sure to write down this measurement.
Now it's time to measure curtains length. Take this measurement from the pole or track, down to where you want the curtains to end, whether that be the windowsill, the floor or somewhere in between. Write this measurement down too.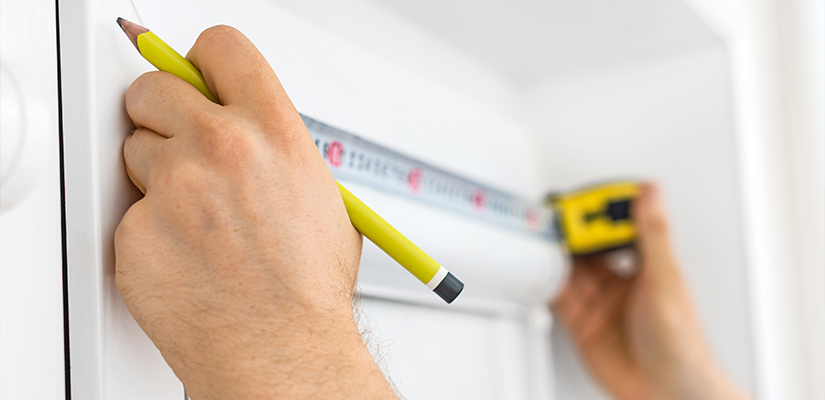 Step Three- Make your additions
The first addition we need to make here is to the width. If your window is 50 cm wide, and you order a 50 cm curtain set, then they are going to sit flat across your window like a sheet – that's not a great look and is surprisingly hard to pull off. Here you would need to add some extra for pleats, ruffles or fullness. Contrado advises multiplying by two for a tape heading and by 1.8 for eyelets.
The second addition would be for the header, so we would add this to the curtain's length. We would advise that you add around 2-3 inches for eyelets, or for header tape. (If you are ordering eyelet curtains, you will want to allow about 5 inches at the top of your custom design for where the eyelets are. You will be able to see this, so you should have design there, but make sure that there are no important features as you may find that they end up being removed with the eyelet hole).
The third and final measurement addition you will need to make is a seam allowance. As your curtains will be custom made to order, we'd advise allowing approximately 1 cm, or just under half an inch for hemming and fabric shrinkage.
Handy hint: If you're replacing your existing curtains, and they fit perfectly, you'll probably find it easier to just measure the old curtains instead of measuring the window.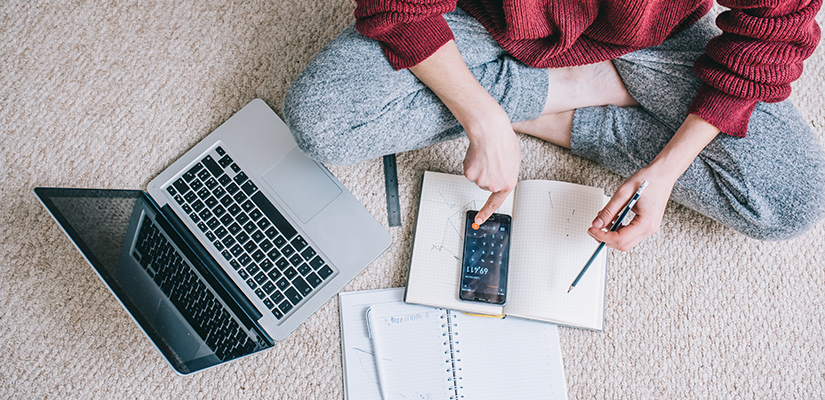 How to Measure Blinds in Three Simple Steps
Step One – Make the decisions
When you're working out how to measure blinds, just as there was with curtains, there are a few decisions that you will need to make first. One of the important ones here is which type of mounting you intend to use for your blinds. At Contrado we offer customised blinds in both relief and recess mount.
Recess mount blinds are where your blind sits inside the window frame, whereas relief mount photo blinds screw to the window frame or the wall and stands proud of the wall or window frame.
The other decision that you'll need to make is whether you want a right or left handed cord, and by this, we mean whether you will want it situated on the right-hand or left-hand side of the blind. (You will also be able to choose whether you want a white plastic or a silver metallic styled cord)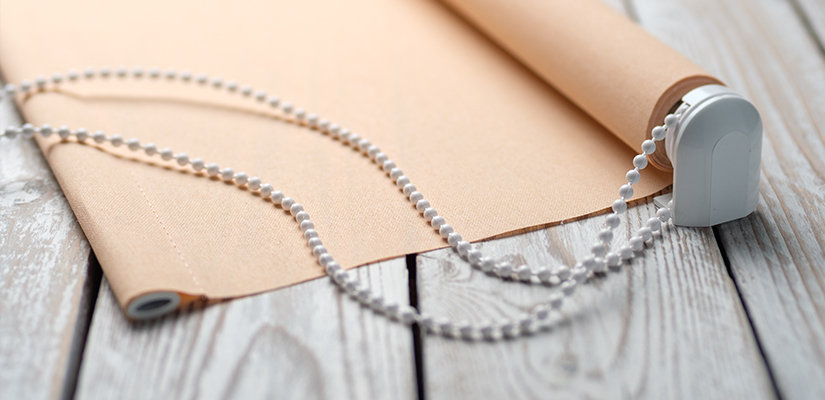 Step Two – Measure the space
Measure your window frame in three places each way; this is important as not all windows (in fact very few of them) are actually square. To measure the width, go for the top, the middle and the bottom of the window frame. You will need to take the smallest measurement and write this down.
To measure the length, you need to measure the right, left and down the middle. Again, make sure that you note down the smallest of these measurements.
We also advise that you measure the depth of your window frame. Especially important for a recess-mounted blinds, just to make sure that it will fit in the space available. The total thickness of the blinds once fully rolled is approximately two to two and a half inches.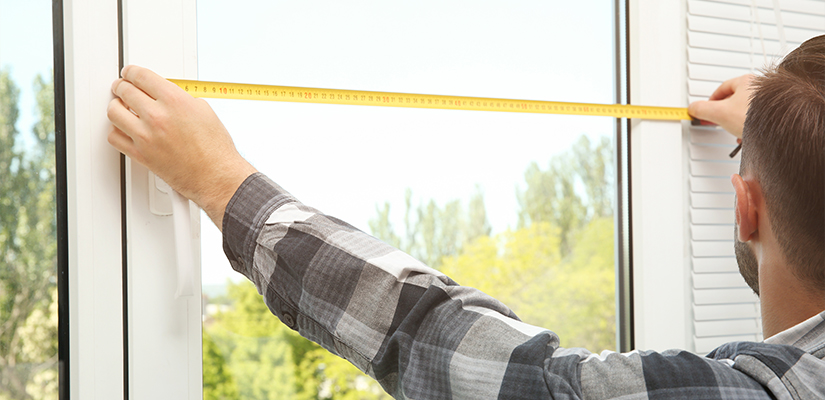 Step Three- Make your additions
The additions that you need to make here, will depend on the type of blind that you want to order. If opting for recess-mount blinds, give us the exact measurements of the recess (the numbers you got in step two). We will automatically subtract approximately 1.25 inches from the fabric width ourselves, to accommodate the brackets. This was the blind and brackets once complete should fit perfectly inside your window frame.
For relief mount blinds, you'll need to add at least two inches to the width of the blinds. This is to house the fittings. You should add at least three inches to the length of the blind. This allows the blind to overlap at the top of the recess or window frame. You can amend these additions depending on how long you want your blind to be. You can also alter them for how far down you wish to be able to roll it. (We will automatically add a few rolls to the top of your blind my mirroring your design. This ensures that the image colours match up and that the pole isn't exposed when the blind is fully closed).
Handy hint: If you're replacing your existing blinds, use the same tip we gave you for curtains. If they are a good fit, just measure the old blind including the fittings instead of measuring the window.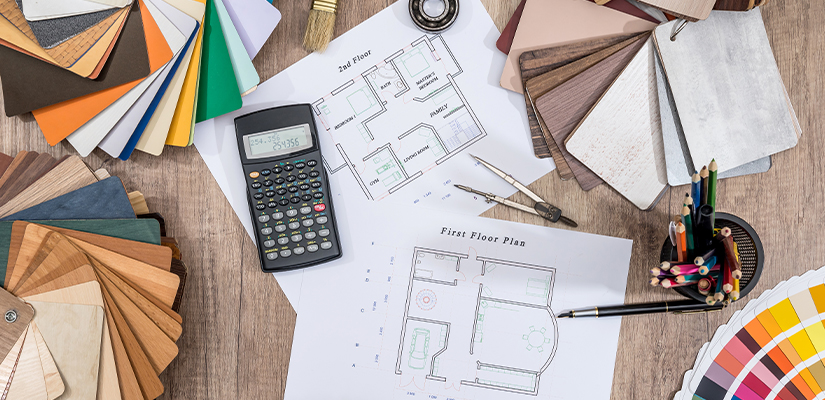 Now that you've got the low-down on how to measure your curtains and blinds in just three simple steps (each) it's time to start creating. Upload your amazing design and choose your fabric. When you design your own curtains and blinds, pairing them with other home décor features. That way you can really pull a room together. Try matching curtains and lampshades for a nice easy way to make a room look polished.