As soon as you hear 'Egyptian Cotton', your mind will gravitate towards words like luxurious, elegant, and soft. You'll likely have seen posh duvet covers and pillowcases made with this fabric and dreamed of snuggling up in fresh cotton sheets. But what is Egyptian Cotton?
The Secrets of Egyptian Cotton
Well, it's known as the best cotton not only due to its strength, but its total softness. The longer fibres of the cotton make an extremely fine yarn that is resistant to stress and incredibly strong.
This cotton is actually hand-picked to ensure that it keeps the highest level of purity. Hand-picking cotton keeps it intact and prevents stress on the fibres. It ensures that the cotton is as soft and as fine as it can be. When you hand-pick cotton, it helps the cotton to last longer, too. So it's no wonder why Egyptian cotton is known as a prestigious material.
How is Egyptian Cotton made?
The hand-picked cotton comes from the same plant as Pima Cotton. Typically produced in Egypt (if the name hadn't given it away), the fibres of the cotton are spun into extra fine threads before being woven into fabric.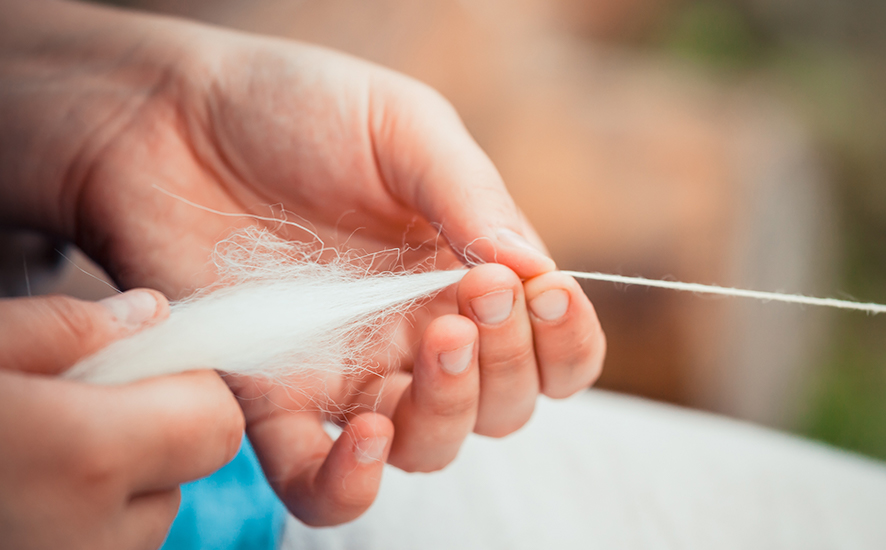 Because the threads are so fine, Egyptian Cotton has a really high thread count per square inch. This creates a long lasting, luxuriously thick fabric.
What is Egyptian Cotton fabric used for?
Egyptian Cotton is well known for premium bedding sets and occasionally towels. But those are not the only uses. Due to its durability, it is also used for other home textiles like cushions or blankets. But if you're lucky, you might find the occasional clothing item in stores.
How To Care For It
Egyptian Cotton' main feature is its thickness and softness. Therefore it's important to preserve it by caring for your fabric correctly.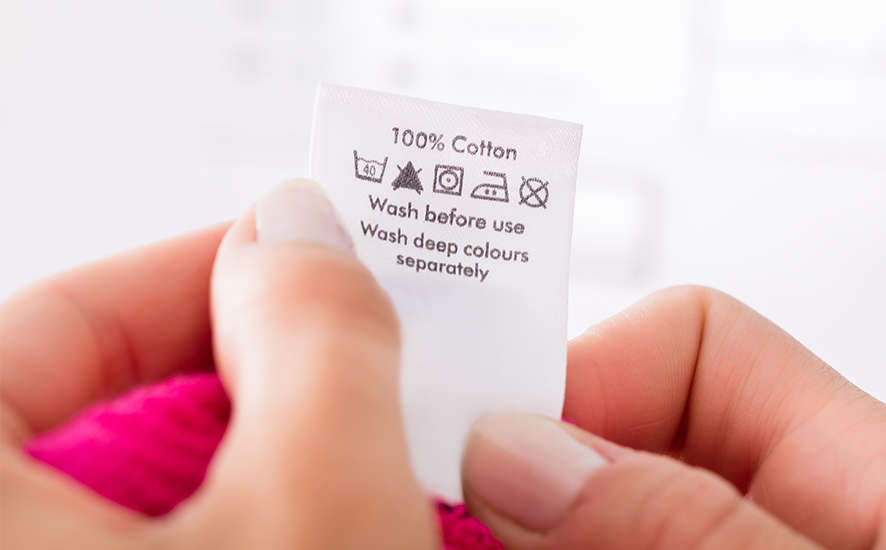 Always check the percentages of your fabric to see how pure the Egyptian Cotton actually is. A cotton blend is common, but this quite often has only a low amount of Egyptian Cotton in it. As a general rule of thumb, lighter feeling bedding will have a thread count of around 200. Meanwhile, that beautiful feeling you get when sliding into a luxury bed spread at a hotel? That's all thanks to a 1000 thread count.
When you have your own Egyptian Cotton bedding or towels, avoid fabric softener and bleach detergents. This would ultimately damage the fibres as the chemicals will build up within the material.
A tip for keeping your cotton soft: Add tennis or dryer balls into your wash for a similar, less damaging effect.
Advantages
This luxuriously soft fabric will provide you some of your best night's sleeps. It is known to be a fantastic duvet cover fabric for those who struggle with sleep. Some Egyptian Cotton blends will be a little more porous. This helps air pass through evenly – keeping you cool in the summer and warm in the winter.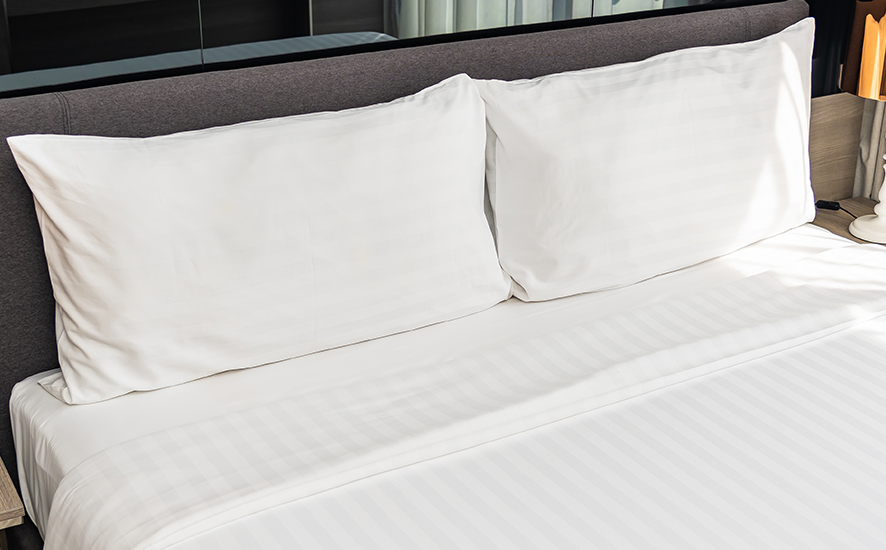 It's also much softer, stronger and longer lasting than your typical cotton. Paying a little bit more for high quality Egyptian Cotton bedding now, might save you money in the long run.
Another advantage of this fabric is that it absorbs colours fantastically. They appear bolder and brighter, making it perfect for printing your own designs onto if you want a truly personalised bedroom.
Disadvantages
There are some disadvantages to Egyptian Cotton though. When it comes to washing, it can be damaged by softener or hot washes. Make sure to read the care labels prior to doing a load.
It can take a few washes to reach maximum softness, but keep trying and you will not be disappointed.
It is also more prone to wrinkles. So it might be time to whip out the iron if the perfectly smooth bedroom picture for Instagram is what you're looking for!
Printing on Cotton fabric
Yes, printing on cotton it possible. Discover our range of high quality natural and poly-blend cottons and print your own design on these wonderful fabrics. Order a test print and receive a £10 voucher towards your fabric order after.
Still wanting to explore your options? You can have a feel of over 100 fabrics in our swatch pack. Then, once you're ready to order you'll know just the right fabric to choose.