Haute couture is a word that is used a lot, especially in the fashion world. But, do you really know what it means? Or the history behind it? Well, if you don't then read on to find out more.
What does haute couture mean? Where did it come from?
The term itself originally referred to the work of Charles Frederick Worth. He was producing his pieces in Paris in the mid-19th-century. His design process didn't begin until his clients had already chosen what colour they wanted, what fabrics should be used to make something and all the other details – which is something that just didn't happen at that time.
In France, the term is protected by law. It is defined by the Chambre de commerce et d'industrie de Paris. A list is drawn up each year by a commission at the Ministry for Industry, and only those which are included in this list are entitled to label themselves haute couture. This organisation was brought about by Charles Frederick Worth himself, and in 1930 an affiliated school was set up this school is called 'L'Ecole de la Chambre Syndicale de la Couture', and it helps bring new designers to couture houses.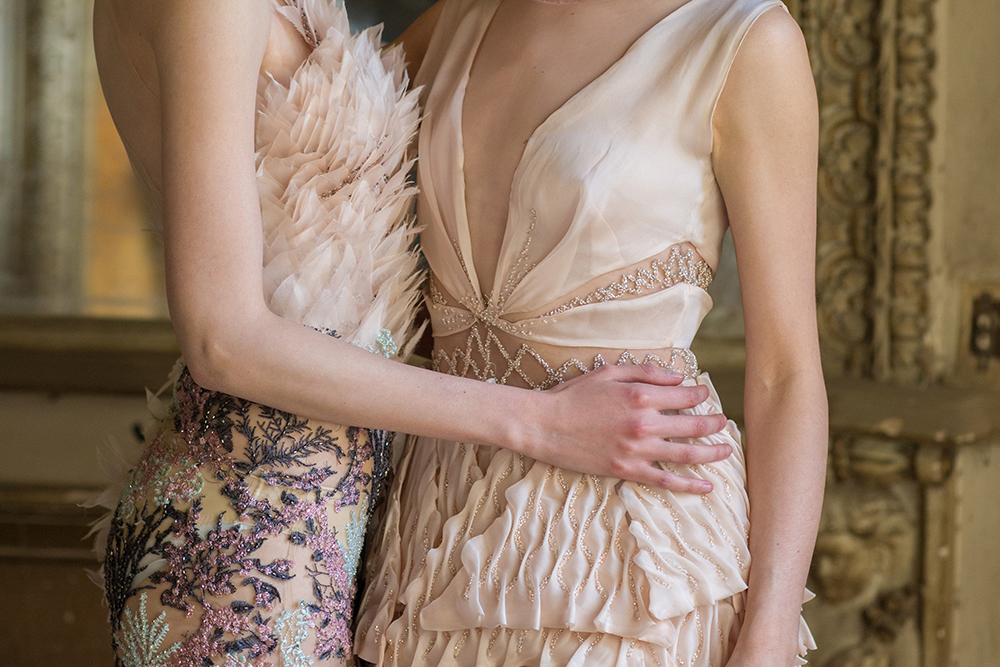 Did haute couture just not exist prior to this then?
Well, there isn't really a straight answer to that one. Although Charles Frederick Worth is widely considered the father of haute couture, and the term didn't really have meaning prior to that, there are still examples of haute couture before the mid-19th-century.
Perhaps the most well-known example was Rose Bertin. This takes us back as early as the 17th-century. Rose Bertin was a French designer, and she was the fashion minister to Marie-Antoinette, and she was the first designer to start freeing the female form. She did so with exquisite and elaborate details which adorned her creations, made from embroidery, lace and even rose petals. Rose Bertin is often credited with bringing high-fashion and haute couture to French culture.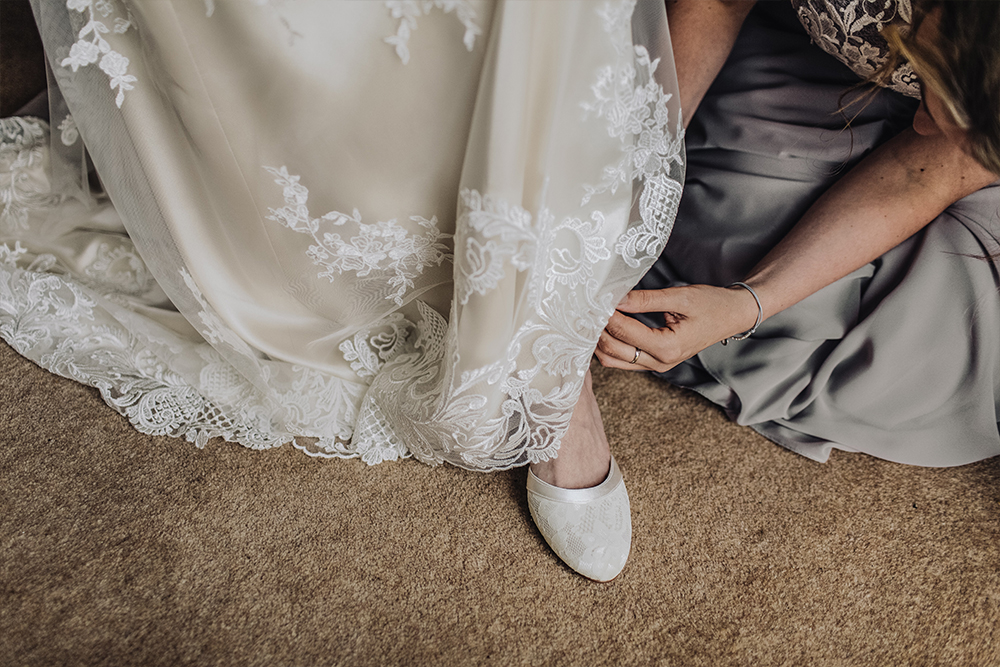 The 1945 Criteria
In 1945, specific rules were specified. For a member of the Chambre Syndicale de la Haute Couture to be able to call itself a couture house and to use the term haute couture at all, from advertising to descriptions, it must meet rigorous criteria.
Designs must be made to order for private clients
These designs must include at least one fitting
They must have an atelier, or workshop, in Paris
They must employ at least 15 full-time staff members
There must be at least 20 full-time technical people in at least one atelier
They must present a collection to the public
It must be done every fashion season (January and July each year)
That collection must be of at least 50 original designs
It must include both day and evening wear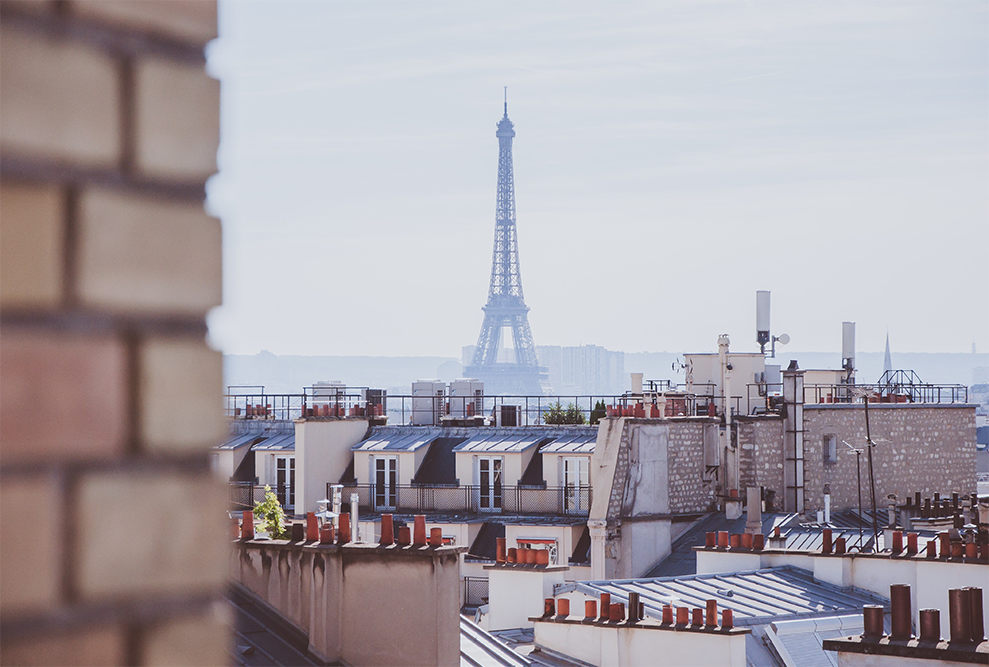 Common Usage
Needless to say, haute couture is a phrase that you have probably heard, quite a lot, and it probably isn't all from members of the Chambre Syndicale de la Haute Couture who have met the meticulous criteria.
Haute couture is a phrase which is often used much more loosely. It tends to refer to high-fashion custom clothing that has been produced in one of the fashion capitals. This not only includes Paris but also features London, Tokyo, Milan and New York City. It is used to refer both to the fashions houses or the fashion designers or, in some cases, even the creations. These exclusive pieces are often trendsetting and very high-fashion.
Over time the term haute couture has come to be used for non-fashion related application. This tends to be the production of music or fine art.
True Haute Couture Fashion Houses
The Chambre Syndicale de la Haute Couture is now known as Paris's Fédération de la Haute Couture et de la Mode (FHCM) and to this day they still publish their list each and every year. At the time of writing, there are a little over 100 members:
A. F Vandevorst
Aalto
Acnre Studios
Adeline André
Aganovich
Agnés B
Akris
Alexander McQueen
Alexandre Vauthier
Alexis Mabille
Ami Alexandre Mattusi
Andrew GN
Ann Demuelemeester
Atlein
Azzaro
Azzedine Alaïa
Balenciaga
Balmain
Barbara Bui
Berluti
Boris Bidjan Saberi
Bouchra Jarrar
Carven
Celine
Cerruti 1881
Chalayan
Chanel
Chloe
Courreges
Dice Kayek
Dior
Dries Van Noten
Elie Saab
Ellery
Emanuel Ungaro
Études
Fendi Couture
Francesco Smalto
Frank Sorbier
Giambattista Valli
Giorgio Armani
Givenchy
Grés
Guy Laroche
Haider Ackerman
Henrik Vibskov
Hermés
Isabel Marant
Issey Miyake
Jacquemus
Jean Paul Gaultier
Jitrois
John Galliano
John Ribbe
Julien Fournié
Junko Shimada
Juun.J
Kenzo
Koché
Lacoste
Lanvin
Lemaire
Leonard Paris
Loewe
Louis Vuitton
Lucien Pellat-Finet
Lutz Huelle
Maison Margiela
Manish Arora
Martin Grant
Maurizo Galante
Maison Mihara Yasuhiro
Miu Miu
Mugler
Nina Ricci
OAMC
Officine Générale
Paco Rabanne
Patou
Paul Smith
Paule Ka
Pierre Cardin
Maison Rabih Kayrouz
Rick Owens
Rochas
Roland Mouret
Sacai
Saint Laurent
Schiaparelli
Shiatzy Chen
Stella McCartney
Stéphane Rolland
Thom Browne
Tsumori Chisato
Undercover
Valentin Yudashkin
Valentino
Véronique Leroy
Versace
Victoria/Tomas
Viktor&Rolf
Vivienne Westwood
Wooyoungmi
Y/Project
Yang Li
Yohji Yamamoto