5 Spring Trends Dominating The Catwalks
Typically, Women's Spring fashion tends to conjure up images of floaty floral styles and dusty tones across the board. Delicate laces and ditsy prints, with models dripping from head to toe in lashings of sugary sweet pastels. Although 2018 naturally featured a few of these classic looks in a nod to tradition, this year marked a step away from the norm and a move towards the bold, mysterious, and just plain in-yer-face styles.
Standout ready-to-wear collections debuted in New York and London in September, featuring signature ethereal, sheer garments with a contemporary twist, alongside surprising dark double denim and an unexpected combo of fashion-meets-art fabrics.
Denim Throwback
We're taking a sharp turn away from the delicate florals and dusty roses of Summer, to deeply dark denims. The double denim that adorned the city's top models in Fashion Week was a straight-up flashback to the 80's – but we're not mad about it. In a year dominated by retro-themed entertainment (Stranger Things, IT, The Americans, Halt And Catch Fire), it seems fitting that throwback fashion followed in tv's footsteps. Topshop may have already come out with a Stranger Things themed collection, but the high-end designers are transporting us right into the past. Tibi and Zadig & Voltaire had us yearning for Eleven's denim jacket, whilst Philosophy Di Lorenzo Serafini showcased a denim power jumpsuit of dreams.
Expect tailored cut jeans, broad shoulders and layered looks in a combination of darker denims, but all lightweight enough to be worn throughout Spring and Summer.
Fabric Watch: Denim, Cotton
Colour Watch: Navy, Black, Deep Blue
Art-Infused
'Wearable Artwork' fabrics adorned with both signature and newly found artistic prints are a welcome addition to the shops this season. Embrace your inner artist with statement printed fabrics, featuring striking emblems with the paintings of artists such as Warhol, Lichtenstein, Picasso and more. Comic-inspired prints created a stunning Prada coat, whereas a brightly coloured Marilyn covered Versace's model from head to toe during Fashion Week.
Graphic, illustrated designs, bold prints and the rehashing of famous paintings will be hitting both high street and designer stores for the upcoming season.
Fabric Watch: Jersey, Silk, Scuba, Cotton
Colour Watch: Crayola brights, sharp monochromes and clashing tones.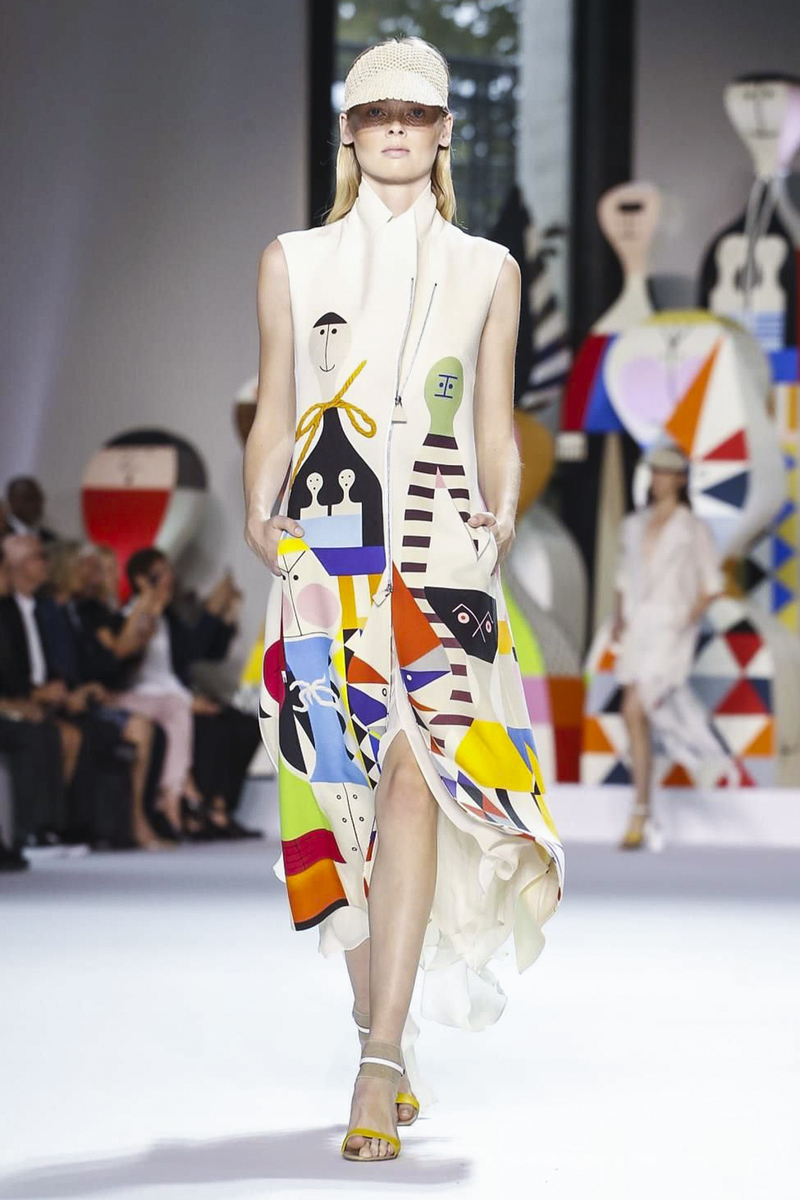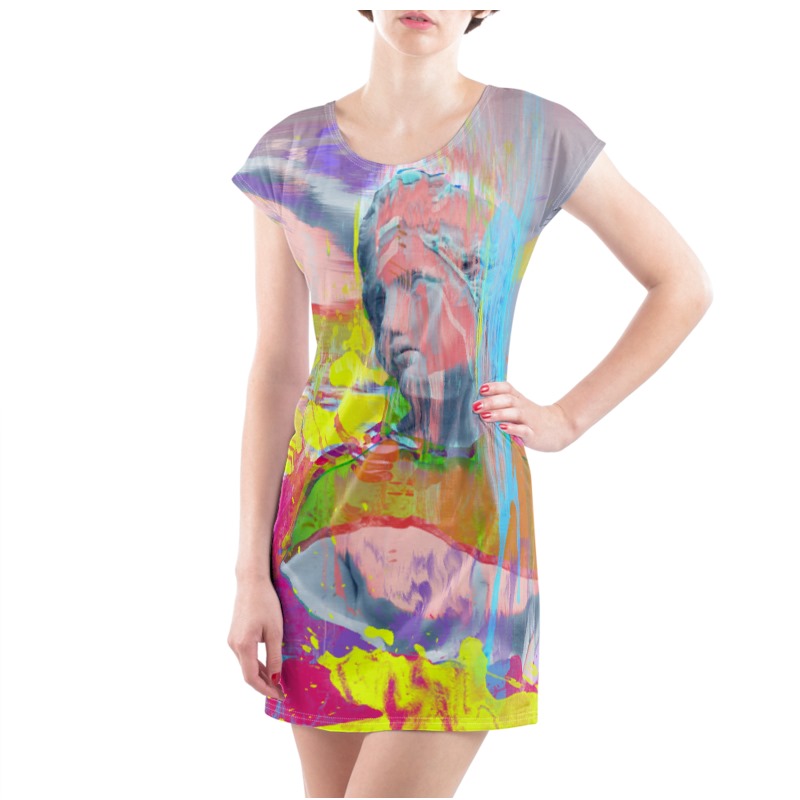 Fringe & Frills
Spring 2018 is all about those extra textures. Draping fringe, ruched frills and feathers sprouting out at every angle for deliciously over-the-top partywear. Aside from the occasional pastel pink fringing, most textured garments this Spring are playing with more neutral tones such as camel, cream, navy and grey. Our favourite showstopper is this Balmain statement dress, with monochrome fringing around cuffs, collars, hems, and pretty much everywhere they could squeeze it. Check out Christopher Kane's ruffle dresses for a slightly more colourful take on the trend.
Calvin Klein, Celine, Paco Rabanne, Erdem, Christopher Kane, Altuzarra, Balmain, Nina Ricci
Fabric watch: Organza, wool, feathers.
Colour Watch: Everything from pastel pink to daring darks – a mix of navy, black, pink, white, beige and camel.
Lavender Haze
Pastels? For Spring? Groundbreaking. Quoting the Devil Wears Prada in a fashion post? Even more ground-breaking. Okay so we may have jumped the gun on this one… There is ONE pastel which refuses to budge. Bouncing off the back of Pantone's colour of the year – Ultraviolet – dreamy lilacs swept the catwalk at this years runway shows.
You'd never expect one colour to be quite so versatile, but different hues of Lavendar in a combination of tailored cuts and floaty silhouettes create a stellar selection of ensembles. Tom Ford gave the classic pastel a futuristic look with a metallic lilac bomber jacket, whereas Michael Kors stuck to a more casual look with oversized lilac knits and swinging maxi skirts.
Fabric Watch: Chiffon, wool, silk, cotton
Colour Watch: Lavendar in warm, cool and neutral tones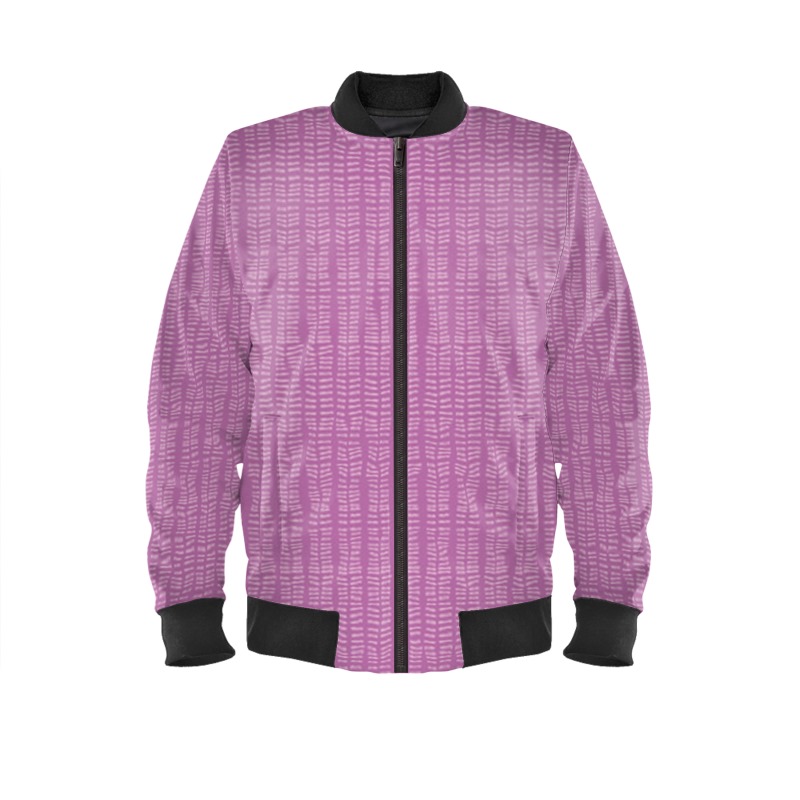 Ethereal Sheers
Of course, it wouldn't be Spring without some classic ethereal looks, especially if they didn't take influence from strong feminine pop culture figures like Game Of Thrones Dragon Queen Daenerys. Embracing everything beautifully femme, this Spring has an abundance of maxi length sheer cream dresses, open lace shirts and nearly-nude silhouettes.
Vuitton, McQueen, Gucci, Chanel, Miu Miu,
Fabric Watch: Organza, Mesh, Lace and Net
Colour Watch: White, Ivory, Grey
It wouldn't be Spring without at least one run of pastel shades, but combined with daringly bright 'Wearable Art' fabrics and edgy dark denim, you're sure to find something to suit every taste this season. For high-street takes on the designer trends, check out River Island's denim selection, ASOS's array of lilac pieces for both women and men, Zara for fringing straight off the catwalk, and French Connection to don ethereal gowns.
Now that you know the top trends for the coming season, why not try designing your own Spring fashion? Create your own fabric or print your designs on custom-made clothing to get a totally unique look that definitely won't be seen twice.