Do you know what to do after your art degree?
It's a question that's boggled the minds of art students worldwide – how do I know what to do after my art degree? For art students in particular, the question of what to do after your degree can be a bit of a daunting one. The creative industries are very competitive, and few go on to become professional artists – but that doesn't mean it can't be done. Even if pursuing the dream of becoming a full-time artist isn't for you, that doesn't mean that you can't utilise your art degree in other ways.
There's a huge array of careers in the creative fields which may be suitable to you, dependant on how you apply the skills you've acquired through your degree and where your interests lie. Contrary to popular belief, studying Visual Art (or any art related degree for that matter) doesn't simply teach you how to apply paint to a canvas or how to sketch a figure. The theoretical side of your degree enables you to apply analytical, observational, reasoning and research skills to your practice and put your work into the correct context.
There are plenty of jobs which require an artistic flair and attention to detail, which are well suited to art graduates. These are just a few of the possible career paths you can explore and use your new skills to thrive in.
Curator/Exhibitions Assistant
There are plenty of roles in the creative arts sector that allow you to work in thriving, cultural environments. Roles such as a curator for art galleries, an exhibitions assistant, administrative assistant or gallery assistant all give you first-hand experience of the arts industry and the ability to understand the exhibition creation and hanging process.
Illustrator
If you'd prefer to create visual content for a career, working as an illustrator either in-house or freelance could be the perfect job. Using drawing skills you'll create work to briefs and create illustrative designs for books, campaigns, adverts, film, whilst still maintaining creative freedom.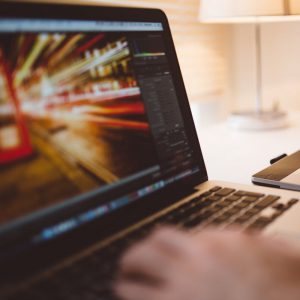 Graphic Designer
Just like illustrators, graphic designers can work for a company or freelance, and work towards creative briefs. You'll spend time understanding a brand and designing anything from logos to websites according to individual client needs.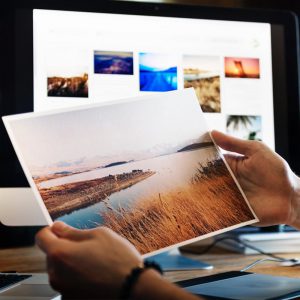 Art Teacher or Art Therapist
Working as an art teacher or art therapist offers a more educationally and socially focused career, giving an alternative outlook to the arts industry. You'll use your practical skills to work alongside others and guide them wherever necessary.
Photographer
Many artists (even whilst still studying) choose to experiment with photography and create fine art photographic prints to be sold in exhibitions. Although this is slightly more difficult to do full time, there are plenty of commercial photographer roles which can lead to even more creative or art direction opportunities. Wedding, sports, fashion or music photographs can earn well and build up a reputable client base with a killer portfolio.
Advertising and Marketing
Certain marketing roles require creative thinkers and those with analytical skills. Visual skills are imperative in designing campaigns and digital content which is both on-brand and captivating, and allows you to use your artistic flair to reach an audience.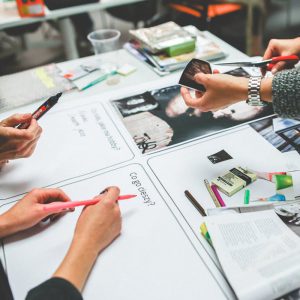 Artist
If you are truly dedicated to making a career as an artist then there's no reason not to pursue it. Most professional artists are self-employed or have a residency placement where they focus on a particular brief or line of work. It's important to be self-motivated and have a thorough understanding of your materials and techniques to effectively embark on the pathway to being an artist. Make sure you have a strong portfolio showcasing a range of talent and skills to open yourself to a broad range of opportunities. It can take a long time to establish yourself as an artist, so ensure you keep developing your work and your unique style.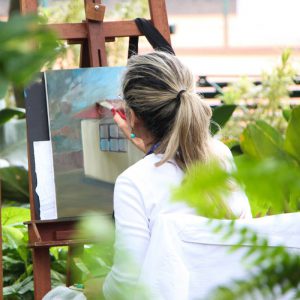 There's no right or wrong choice for what to do after an art degree, and everyone has certain strengths and can apply them in different ways. Explore a variety of pathways to find out what's right for you, or even take further courses if something in particular has peaked your interest. It's always possible (and quite common) to try a variety of career paths, so don't worry if you can't settle on one thing.