Fabric printing is all the rage these days. More and more people are becoming interested in creating their own unique designs for their fashion clothing. But with so many suppliers out there and so many features to consider, where do you begin? This article will compare the fabric printing services offered by Contrado and Spoonflower to help you make the right decision when choosing a supplier. Let's dive in!
Product Range
The first element to consider when choosing a supplier is their range of products. With so many people shopping online and so many varying tastes, having a broad product selection is critical when trying to attract customers.
Spoonflower primarily focus on custom fabrics, offering a variety of over 20 fabrics that you can personalise. They also provide a good selection of home décor products, including wallpaper, pillows, and bedding. Customers can upload their own unique design and have it printed on their products or choose from a selection of pre-made designs.
Contrado also possesses an extensive product range, comprising of over 100 different fabrics and 450 other types of custom products. You can print and design a fast variety of cottons, jerseys, real silks, linens, canvases, lycras, velvets and more. Choose from natural, organic and vegan fabrics, or go for the classics like polys and poly-blends.
We offer not only custom fabrics and home décor items, but also wall art, garden items, face masks, and even suitcases! Also, we are continually adding new and exciting products to our portfolio, ensuring we are always keeping up with current trends. To help you design all the products you want, our Product Mockup generator will make it super easy.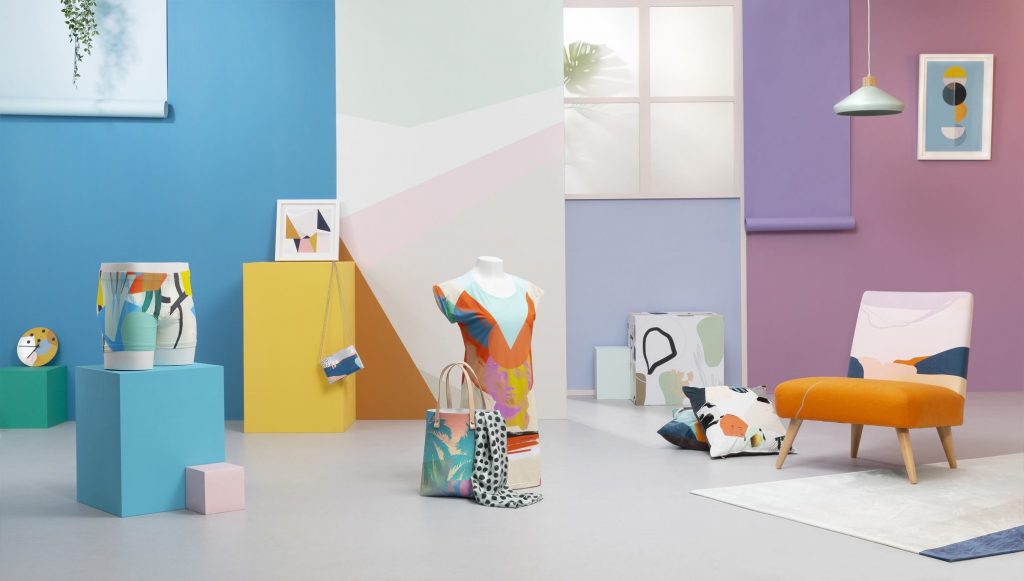 Quality Of Product – Contrado vs Spoonflower
Product quality is essential when deciding on a supplier. Nobody wants to receive their tailor-made product, only for it to fall apart within the first few days. Ensuring that robust materials are used is vital and will ensure that your product stands the test of time.
At Contrado, our products are handmade to order, printed, cut, stitched and assembled by skilled artisans in our London HQ. Our production team uses state-of-the-art printing techniques like dye sublimation, reactive and pigment printing. Almost all of our fabrics are sourced from top suppliers in the UK or EU, and we strive to use sustainable and natural materials throughout the whole manufacturing process.
As they focus mainly on fabrics, Spoonflower has made sure they also utilise suitable quality materials. They offer 20 different fabrics to choose from, including three organic options. Like Contrado, they aim to use eco-friendly materials in their process and seek to use local suppliers where possible.
Customisation Options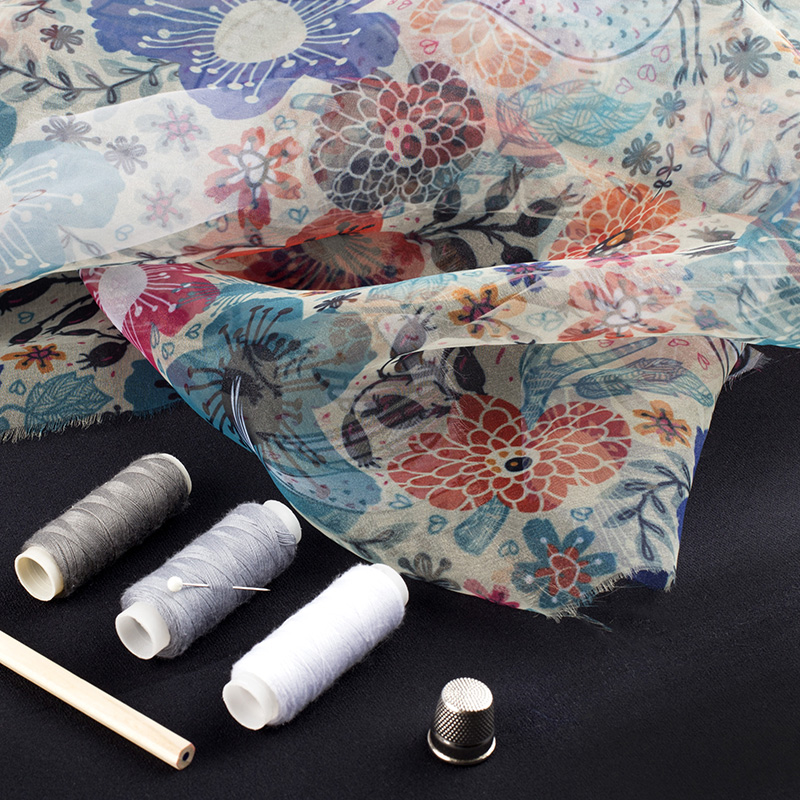 Creating unique products is a sure-fire way to stand out from the crowd. Suppliers that offer this service are becoming increasingly popular – but there are so many to choose from. Where do you start?
At Contrado, we offer incredible customisation levels, ensuring every product is unique and meets your needs. Choose your custom dimensions and the edge finish for your fabric. Using our online tool, you can create your perfect fabric or wallpaper and see how it'll look using our live preview feature. Use our pattern tool and repeat your design in different ways.
Spoonflower also offer good customisation options on their fabric products. They allow users to upload their design via photo or choose from designs pre-created by other users. However, Spoonflower does not allow you to enlarge the image when previewing your design, making it difficult to properly evaluate whether your design is exactly how you would like.
Shipping With Contrado And Spoonflower
Nobody wants to wait for weeks for their product to arrive. When shopping online, everyone wants to receive their chosen product as fast as possible. Choosing a supplier who offers fast shipping is vital, whether you are using the product for yourself or selling to another customer.
Spoonflower is based in the US, with facilities in both North Carolina and Berlin, Germany. Spoonflower's products are both created and shipped from these countries. Meaning that shipping times are slightly on the longer side – 14-16 calendar days for fabrics sent from their US facility and 3-5 calendar days if they come from Germany. After shipping, international items usually take between 2-7 business days to arrive at the customer.
At Contrado we offer super-fast shipping, with items being produced and shipped directly from our London HQ. We strive to create your products as quick as possible. Many items in our range are ready for dispatch within 24 hours of your order. By partnering with reliable companies such as Royal Mail and FedEx, we aim to get your product to you as fast as possible – 94% of our orders within the UK arrive the day after shipping!
Cost And Discounts
The final element to consider when choosing a supplier is cost. It's all well and good having a fantastic product with fast shipping, but if the end cost is high, it can detract from the overall experience of using the supplier.
Spoonflower are US-based, meaning transactions with them are conducted in dollars. If you are UK-based, you may have to pay transaction fees with your bank when paying in dollars. This can add up if purchases are made consistently. In terms of pricing, Spoonflower products are priced in a relatively fair manner. They offer bulk discounts on their fabric collection (excluding wallpaper and home décor items), ranging from 10% to 20%.
Contrado also offers a sizeable wholesale discount on all products when ordering various quantities. For fabrics, you'll get a 20% discount off standard pricing. However, we also offer generous quantity discount with up to 50% off depending on the number of meters you want to print.
A perk of both brands: you can sell your fabric pattern on both websites. On Contrado you can earn a min. commission of 20%, up to 25% + mark up and receive your commission within 10 days of the sale. Spoonflower also supports you in your creative endeavours. You will earn a base commission of 10% of the retail price of each fabric or wallpaper sale. If you make a certain amount of sales each month, you'll get extra commission: for sales more than $3000, you get 11% commission, for more than $10000 of sales you get 13% and over $150000 you get 15% commission.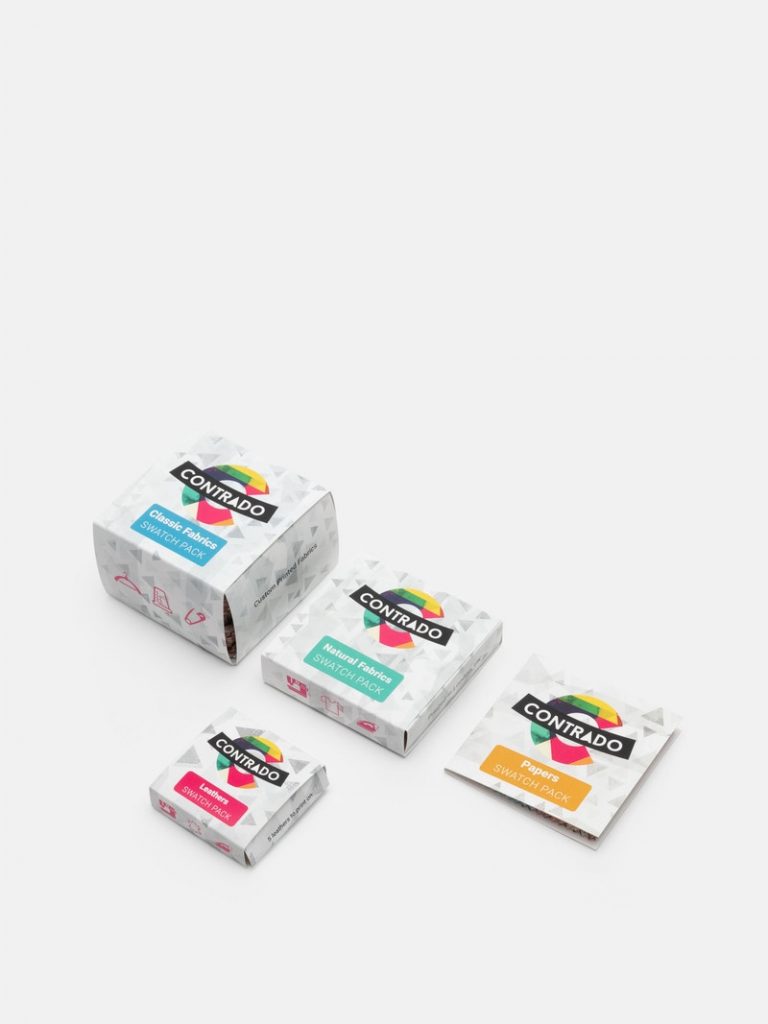 To wrap up, this article has discussed the features of Contrado and Spoonflower, helping you to decide which fabric printer is best for you.
Check out our various fabrics that we have to offer here at Contrado.