Throughout my whole life, it has always been traditional to wear white at a wedding. Only if you're the bride of course. In fact, it's very much customary not to wear white unless you're the bride. For as long as I've known, and my parents, and even my grandparents and great grandparents have known, a wedding dress is traditionally white. This has not always been the case. Not at all. In the grand scheme of things, it hasn't been that way for that long.
Something Old or Something New?
Prior to the 19th century, it was customary for the bride to wear her best dress. Regardless of what colour it was, women would choose their favourite dress. Black was a popular colour in Scandinavia. If someone was particularly wealthy, they would buy a new dress in their favourite colour for their wedding. On the day they get married would be the first time that they wore it, however, they would expect to wear it again afterwards.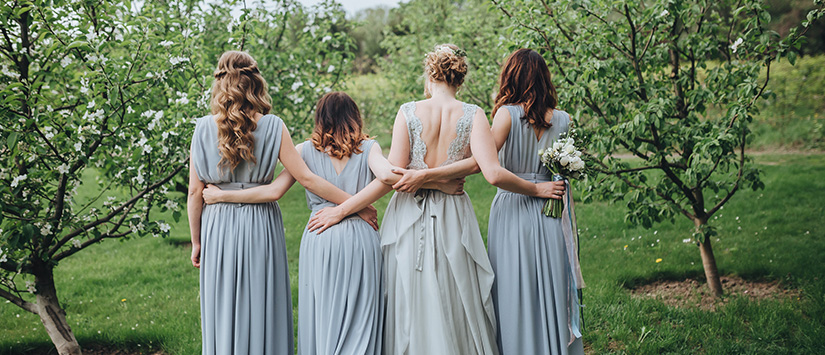 More Than a Marriage
Throughout history, weddings haven't always been simply the union of man and wife but were often much more political than that. Often symbolising a union between two families, it could also be the union of two businesses and at times, two countries. Throughout and immediately after the Middle Ages, when this was most commonplace, brides were expected to dress in a way they cast a favourable light upon them and their families, business or country.
Bright and Bold
In these instances, you would often see wealthy brides wearing bright and bold colours. Made with exclusive fabrics in rich colours and trimmed or layered with furs and velvet and silk, the style would be taken from the height of fashion at the time. Even the poorer brides would wear their best church dress. Wedding dresses would be made from the most expensive fabric that the family could afford, as the price of the fabric and the amount of fabric was a reflection of social standing and indicative of wealth.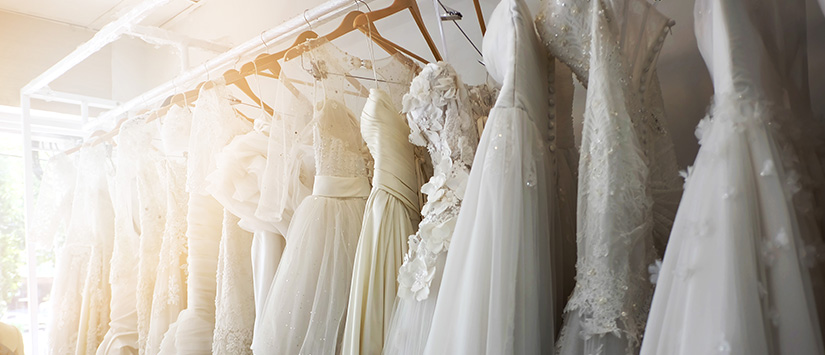 So what about the white?
Princess Pip
The first princess documented to have worn a white wedding dress for a royal wedding ceremony was Philippa of England. She was the daughter of King Henry IV. She married Eric of Pomerania in 1406 and she wore a white tunic with a cloak. It was made from silk with a border of squirrel and ermine. This was a wedding by proxy in Westminster with Swedish nobleman Ture Bengtsson Bielke as a stand-in for the groom.
Mary Stuart
Mary, Queen of Scots also wore white for her wedding when she married Francis, the Dauphin of France. This was her first of three husbands. The arrangement for which had been in place since she was just five years old. She chose to wear a white wedding dress as that was her favourite colour. At the time white was actually the colour for mourning for French Queens. Even so, by this point white was not a widespread trend.
Fit for a Queen
The Western trend of wearing a white wedding dress was started by Queen Victoria. It started when she married Prince Albert on 10th February 1840. In the Chapel Royal of St James's Palace in London, she wore a white court dress. Her bridesmaids also wore white. Throughout the rest of the Victorian era, the official colour of the bridesmaids and groomsmen was white.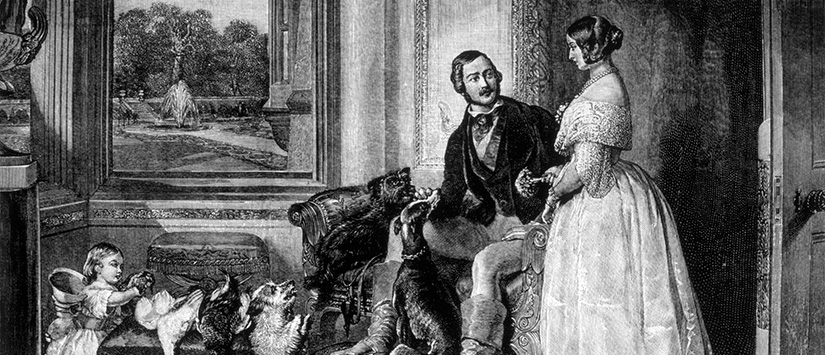 Progression in Style
After Queen Victoria and her trend-setting, many brides opted for white wedding dresses. The shape, however, was still taken from the styles of the time. In the early 1900s lace and frills were used often as decorations. Throughout the 20s, wedding dresses were typically shorter at the front, but with a longer train at the back. With these dresses, rather than a traditional veil, a cloche hat would be worn.
Back to the Victorians
Towards the end of the 1960s, it started to become more popular to wear long dresses with a full skirt, similar to those that were worn throughout the Victorian era. Over time white wedding dresses have gotten more and more extravagant, featuring lace detailing, sequins, frills and a whole array of embellishments. Skirts have gotten bigger; trains have gotten longer, and veils have become more decorative and intricate. Sleeveless and strapless dresses make up about 75% of the current market, one reason for this is that they are much easier to alter to ensure a correct and comfortable fit.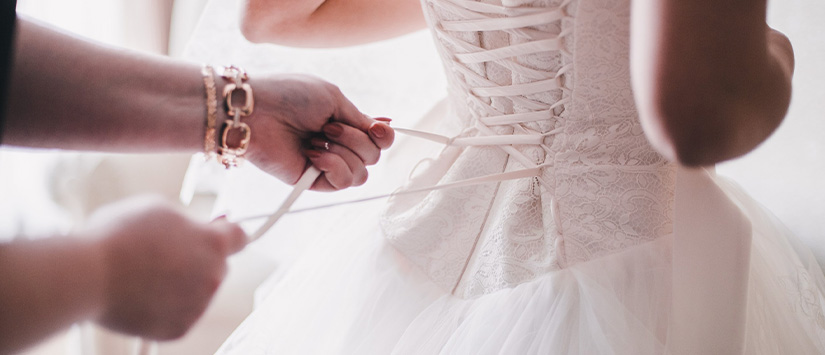 White or Wedding White?
White, when referring to a wedding dress isn't often just bog-standard-run-of-the-mill white. It is a whole array of white and off-white colours. Ecru, eggshell, ivory even champagne or a blushed pink colour. Sometimes a brilliant white dress will be embellished with other coloured decorations for a striking finish.
But, Why White?
Many people believe that white as chosen as it symbolises virginity. Throughout the early 20th century, a white dress would only be worn on the first wedding, however, in more recent times a woman would wear white, cream or ivory regardless of any prior marriages. It's been said that this was not the original intention however, as it was blue which symbolised faithfulness and purity, with strong links to the Virgin Mary. Another reason behind the white colour was as a further symbol of wealth and power, as it showed luxury and was typically very difficult to care for.
So now you know the history of a white wedding dress. You can make your own mind up exactly which colour and style you'd like to go for. Why not make your own wedding dress?